It's that time of the year again! Everyone's favorite - the year-end holiday season where you get a bunch of holidays to celebrate Christmas and New Year's! As much as we all enjoy this season, we do tend to stress ourselves with all that needs to get done. With a little planning, we can truly bring out the best - which means we get to have the cake and eat it too, both literally and figuratively! Here are some tips.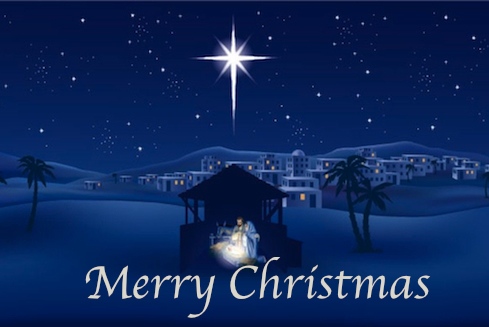 Holiday Gifting
Start by putting aside some money every month into a separate Holiday Account so that you are free from financial worries when the holiday season comes along. When you have enough money saved in this account, giving gifts and planning parties becomes a more enjoyable experience.
Make a list of who all you want on your gift list and decide how much you want to spend on each person. Include the costs for cards, postage, gift-wrapping, parties, travel, dinner outings etc. Make sure you take this list when you go holiday shopping, otherwise it's easy to get carried away with impulsive purchases.
You can try to minimize your gift purchases as much as possible by bringing out your creative side!
Unleash your talents keeping in mind what the receiver might find useful or appealing – for example, you could knit a sweater, or bake some cookies and decorate it, create a photo album containing pictures of you with the gift receiver, a collection of their favorite songs/movies, offer babysitting services, or coupons for dinner at your place, etc!
For gifts that you absolutely need to get from stores, start your shopping early whenever there are good bargains and during sale seasons. Even if it is at the beginning of the year if you see a great gift for a family member or friend which is on sale – grab it! This is a big time saver and stress reliever.
Holiday Gift Guide For Kids
Before heading out to the stores, make sure you get an estimate of your gift's prices online – sometimes virtual stores offer better bargains than real ones. Making purchases online has other advantages too, e.g.:
No temptation to eat out while shopping, saving you precious money!
You can compare prices quickly across multiple vendors to find the best price for a product.
Save time and energy while shopping from the comforts of your own home.
Eco-friendly – you save on fuel too!
Keep the holiday spirit alive by sharing with the lesser fortunate – keep toys, books, clothes and other useful household stuff aside for charity throughout the year so that giving to charity during the holiday season doesn't strain your finances.
Now comes the BIG one – The Party!
How to host the Perfect Party? The secret: You have to make a list (imagine how tough this must be for Santa!) and check it twice! Follow these steps to ease your task.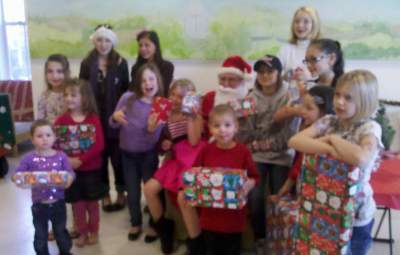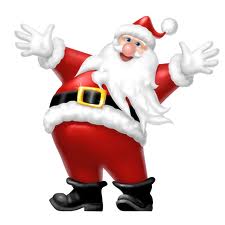 1. Pick a Date
The holiday season, in general, is a pretty busy period when it comes to social events. So you have to decide on the party date as quickly as possible in order to ensure maximum attendance from your guest list.
2. Party Budget
The value of your budget will ultimately have a huge impact on the type of Christmas party you organize, determining everything from the food and drinks to the entertainment and the choice of venue.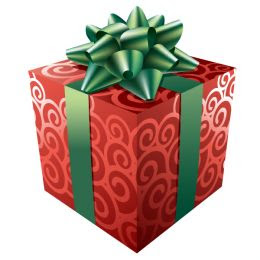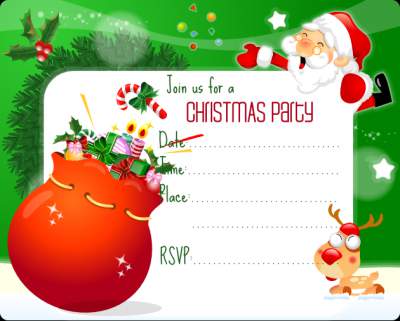 3. Party Invitations
An invitation is your guest's first impression of what your party will be like. To build the excitement, don't settle for a phone call or purchased an invitation. Instead, use your party's theme to inspire your own quirky creations: Give the gift of an experience such as a movie, a play gym or a children's museum gift card.
– A photo from last year's party.
– A photo with your family dressed in holiday garb or outfits that complement your party's theme.
– You might also have your child draw a picture of your party or just gift-wrapped boxes. Scan the photo / drawing onto a computer and send out email invites informing everyone that your party is an Eco-friendly one starting with paperless invites, saving trees! This could be your party theme too.
Send out your invitations well in advance as the holiday season is packed with parties and your guests might commit to another event on your chosen date. Your invitations should state the starting and ending time of your party and should mention the food you will be serving, whether it is light holiday fare or a traditional sit-down dinner. And don't forget to include directions to the venue!
4. Party Decor
The theme is the heartbeat of your event and should be integrated throughout every aspect of the party. Create unique decorations - make trees out of interesting items. For example, make a cupcake tree, and have ornaments made completely out of Eco-friendly papers like brown paper or recycled paper, or throw in a twist and make the decoration edible too!
Set the mood with holiday music playing in the background and lit candles sparkling throughout the house. Also, for the Christmas party, don't forget to install the decorated Christmas tree in the room, with the gifts kept at the bottom of the tree for the guests to find and pick up!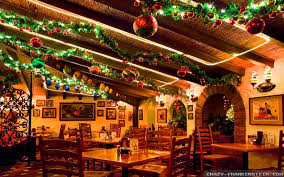 5. Party Menu
Choose a menu which allows many of the items to be pre-prepared. Some appetizers and desserts can be made and frozen several weeks in advance. Other recipes can be mixed together a few days before and stored in the refrigerator so that you only need to add the finishing touch the day of the party. Golden Rule for parties - stick with tried-and-tested recipes!
For light holiday fare kind of party, go with heavy finger foods instead of recipes that require dinnerware. Foods that can be eaten without a fork and knife keeps the spills and dribbles down, and they reduce the amount of dish-washing you have to do later.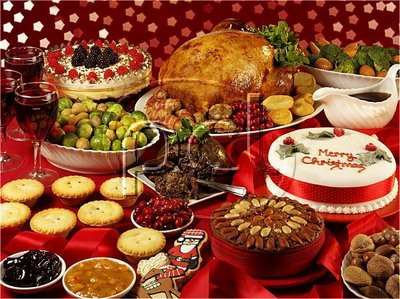 6. Welcome drinks
Festive favorites include port wine, Winter Pimm's, sparkling wine, Christmas cocktails, or you could even come up your own design drink related to the theme of your night.
Place your bar/juice counter close to ice and water. Place trays of finger foods on side tables and buffets throughout your entertaining area. Provide enough chairs so that at least half of your guests can be seated at a time. Position several trash cans inconspicuously near the food tables and bar to prevent precarious pileups of plates and traffic jams in the kitchen.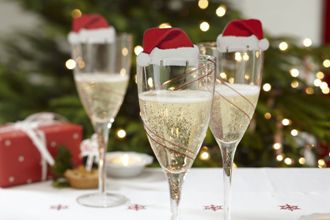 7. Get into the Groove
Personalize the night with some special activities like dancing, karaoke, etc. Little details help make your party an event to remember. Moreover its the perfect opportunity for everyone to just unwind and have a really good and memorable time. This does of course depend on the type of group you are catering to, but if music is key to your party, then make sure it is done properly.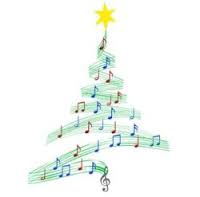 8. Party Favors
If you thought only kids are crazy about goody bags – think again – adults are crazier! A small ornament, a bag of cookies, even a candy cane with a bow is a sweet way to say happy holidays. You could also throw in a custom CD of holiday music or other music that goes with your party theme with the party details on the CD label – a memento of your wonderful party!