Kids are crazy about sleepover parties as they get to do a lot of cool grown-up stuff, like – staying up late, night-out with
friends at their home & eating a lot of junk food which are otherwise forbidden. Kids somehow have a natural longing for
doing grown-up stuff so why not indulge them on their birthday - under your supervision of course! If your child's birthday
happens to fall in the week of Christmas holidays – this is the best kind of birthday party you could ever throw!

Often the kid's sleepover parties translate to sleep over for parents, but with a little planning, everyone ( both parents and kids )
can have their wishes come true!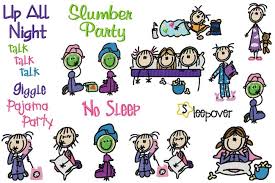 Sit with your child, and make a list of his or her best buddies to invite. Then pick a Friday for the sleepover party, whether your child's birthday falls on that day or not, as it is the most convenient day to have the party – kids can sleep late and wake up late on Saturday. This way the party doesn't use up your entire weekend as it frees up the Sunday for any family outings.
Next plan the invitation - you can use eco-friendly, and hassle-free, e-invites. Include the following in your invitation:
- Name
- Date
- Time
- Your home address
- Your contact number
- What to bring(e.g. change of clothes, sleeping bag, pillow, toothbrush, any medicines, etc)
- Pick-up time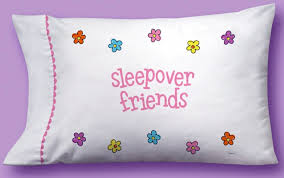 - Usually, slumber parties do not require any special decorations, but since this is a birthday slumber party, go ahead and make it special for your little one!
- Pick his or her favorite character, and make that the theme of your party – as simple as that! Depending on your budget for the party, you can go either go minimal or all the way with your theme decor.
- Decorate the ceiling with glow-in-the-dark stars – the kids will love seeing the shapes appear when the lights go out!
- This is one of the best decors for a sleepover party.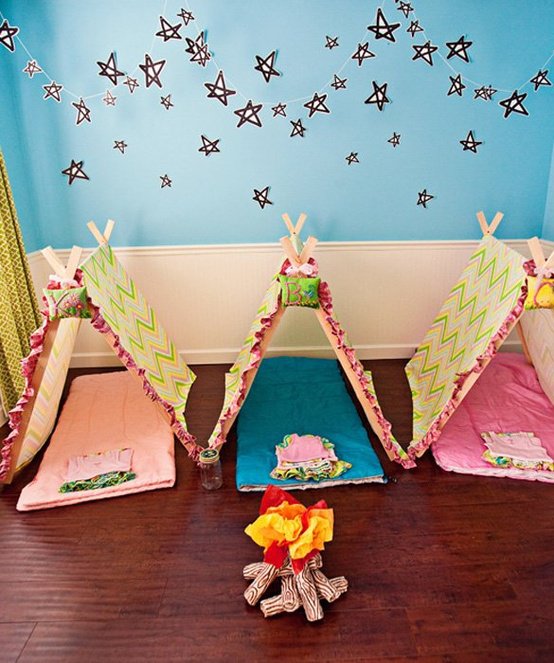 Partyware
- You can go with unbreakable crockery and silverware as the party is at home. This way you save on partyware as well as do your bit to save our planet!
- When it comes to planning the party menu, you will need to plan for dinner and breakfast as well, as your little guests are most probably going to be leaving after breakfast. But don't worry – we got it covered for you. Let's start with the first meal!
Dinner
Keep the dinner menu – A Fun menu, something that all the kids will love – makes you a sure hit with the kids while making your life simpler – it just can't get better than that!
- Homemade pizza where the kids get to select their toppings
- Pasta with red and white sauces
- Burger buns with homemade cutlets
- Homemade French fries
- Mocktail – a mix of fruit juices / Aerated drinks
- Homemade or store bought cakes/cupcakes as the birthday cake
- Ice cream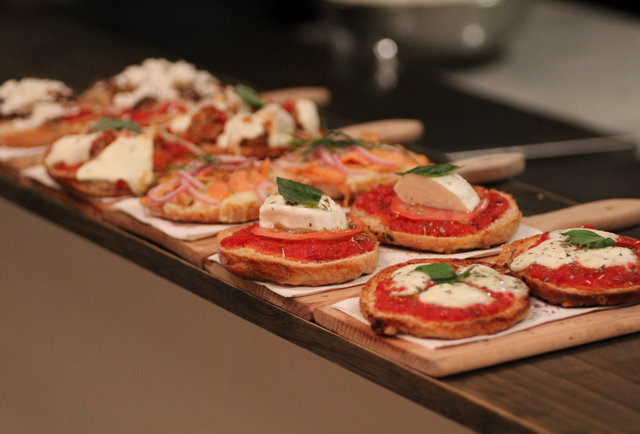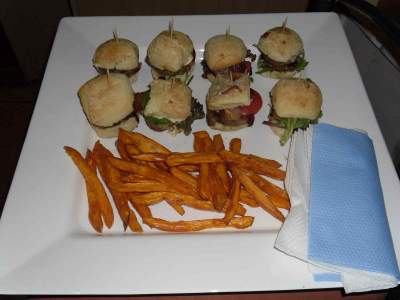 Breakfast
Pancakes are one of the all-time favorites with kids of all ages. So go ahead, and set up a pancake station with spreads like honey, maple syrup, Nutella (any chocolate spread), and fruits like banana. Let the kids get creative! You could also give the kids a complete continental buffet breakfast by simply setting up the following easy-to-do items:
- A loaf of bread, butter & jam, and keep a toaster handy.
- Jug or carafe filled with cool milk.
- Fresh or store bought orange/apple juice.
- Fruit pops: Slide sections of fruit, such as pineapple, banana, strawberries, and grapes onto a wooden skewer and serve.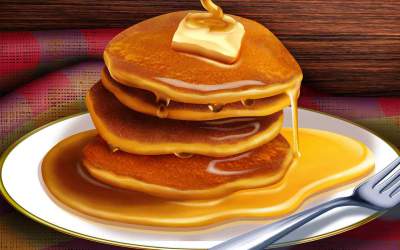 Games and Activities
- Board games along with pencils or paper that may be needed to play the games.
- Dumb charades
- Find the country (or even a city) on an Atlas/Globe
- A bedtime movie – get them all into their cozy sleeping bags and let them watch a movie of their choice. Keep a bowl of popcorn ready as kids love to munch while watching movies. Now this has something for everyone the kids simply love watching movies with friends and it also helps them to settle down for the night - How cool is that!
- Keep a glass of milk with a cookie on top ready for each kid so that once they are done with the movie, their ride that will take them deep into slumberland is ready.......... zzzzzzzzzzzz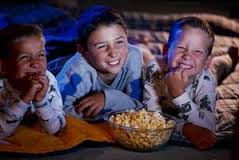 Party Favors
Fill up those painted pillowcases, or recycled paper/newspaper bags, with:
- Candy.
- Glow in the dark stickers and balls, and small trinklets like pens, mini notepads etc
- A good age-appropriate storybook.