Sometimes, planning a birthday party gets stressful. You have so much to figure out many an aspect such as a list of guest, choice of theme, presents, decorations, drinks, snacks, party return gifts, ETC. Amidst all these details, entertainment seems just one task too many. Every party needs something so that the guests don't get bored. Choosing among various entertainment options for a toddler's birthday party becomes a bit tricky. We need to come up with games and activities that very young children can understand and have fun with. Food, Cake and gifts may be the main attractions of your little one's birthday party but we want to have some exciting party games planned to keep the kids entertained throughout.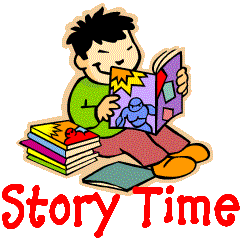 This is one activity that most young children like. It might not be the first thing that comes to mind but you can make story time a fun party activity. You can try having the children sit in a circle or have the children sit with their parents. Choose one or two fun books that aren't excessively long. Young children don't want to sit still listening to you reading some story for more than a few minutes. Get the children involved by asking them questions, having them touch the pictures and getting them to relate to the story. We can also select a book where we could get the kids making all sorts of animal noises. We could even put on a little puppet show for other short stories if we're feeling creative and brave.
Here is another easiest and best solution. Nowadays, we can hire a storytelling person (raconteur). We can have a campfire since storytelling goes very well with a campfire.