As moms, we would love to do something special for birthdays of our kids, including a celebration with lots of fun activities, food and of course, above all, yummy cake!!!! In this brief note, I would like to talk about my grand success that I had during my daughter's birthday which took place recently. For the US, It is very easy to get an ice cream cake for any occasion. In India, I have not had any luck finding it in the regular bakeries. A few days before my daughter's birthday, I discovered a recipe to prepare mango kulfi. I made a round shape mango kulfi and decorated with mango pieces. On top of it, as you might have suspected, I made sure that there was plenty of whipping cream. My daughter was excited about this unusual ice cream cake since she never had it before. Everybody in the party liked the cake. And surprisingly, I got quite a few calls from the parents of the kids for the amazing ice cream cake recipe! It is very easy to make. Here is the recipe.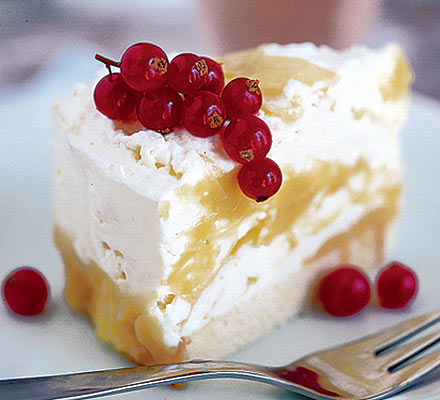 Mango Kulfi Cake Recipe
- 1 Litre Mango Juice.
- 1 Tin Condensed Milk.
- 1 Pack Whipping Cream(Get fresh cream 200 ml and whip the cream)
Directions:
- Mix all three Ingredients and pour it into a round pan.
- Then, leave the pan in the deep freezer for 6 hours.
- Now, yummy ice cream cake is ready.