I celebrated my birthday at the Laser Republic. I played many games. The best was Laser Tag. LASER TAG: The game goes like this. There will be about ten laser guns. There should be minimum four players.(two in each team). Everybody will be wearing jackets which have four electrical shafts in the front and two at the back. There are big metal boulders which you can hide behind. You should pull the trigger of the laser gun and a laser will come out. The laser has to hit a shaft on the other team's jacket and you get a point or more. You have to continue the game like this.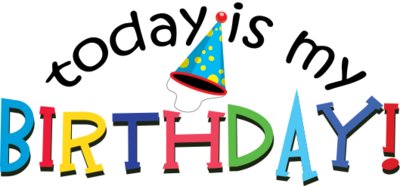 THE FOOD IN MY BIRTHDAY PARTY:
I ate in Pizza Hut with my friends. We ate potato wedges, pasta and pizza. Then My friends and I ate two jolly rancher lollipops.

THE CAKE:
The shape of the cake was round. It had lots of colorful gems on it. It was Belgium chocolate. It was delicious.

RETURN GIFTS:
My friends and I expect amazing return gifts. On my birthday I got a Nailpolish set, a game called Business India, a Clock, Ty toys and two story books. I was very happy with the gifts. I gave my friends return gifts as a set of four Barbie gel pens and for boys set of four Ben 10 pens. My friends appreciated the gifts happily