The celebration was at full speed, filled with excitement. The kids were playing games, munching on their favorite food, having fun and adults too were not far behind as they were busy in chatting, enjoying games and of course eating. No one was really bothered about the cold weather outside and everyone was just having fun in their own way. It was the month of November, my daughters first birthday. Being the first child's first birthday we left no stone unturned in the party preparations. It was a very well planned, well organized, theme-based birthday. The Theme was Winnie the Pooh. Pooh cartoon character was there, cake, decoration and even the return gifts were all related to Pooh.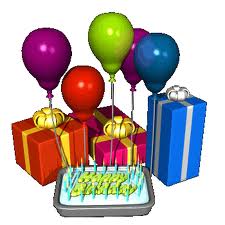 Later on, I got busy attending all the guests and taking care of my daughter that I didn't realize that one of my friends was about to leave the party in the middle for some personal commitment. I immediately attended them and thanked them for coming and blessing my daughter in spite of their busy schedule and we said bye to each other. I said goodbye to my friend but I saw their three years old daughter was still standing there, looking at me with a big question mark on her face. I thought she might be waiting for a personal goodbye so I hugged her, patted her and thanked her for coming and said goodbye and I turned around to talk to another guest. I observed that while I was talking to another friend, this cute little girl was still standing next to me and not ready to go with her parents. I was really puzzled, why this little girl is refusing to go with her parents and just standing next to me. I got down on my knees and softly asked her, Sweetie, what happened, do you need anything? Her innocent reply made me feel ashamed of my ignorance. She plainly replied, Yes auntie, my return gift? Oh my God!!! How can I forget to give her a return gift? It's my first child's first birthday's first return gift & I forgot any grownup could have excused me but surely not that three-year-old cute girl it was an unsaid-unwritten rule to get the return gift once kids attend the Birthday party. I immediately gave her the return gift and I could see a big smile on her face. Before I could say sorry to her she ran towards her parents and started opening the gift.

After the party, I shared this experience with my family members and we had a good discussion on it. I realized nowadays, a return gift is an important part of any celebration and especially if it's a kids party. For my daughters birthday, I wanted something unique, something useful, innovative, something long lasting and the kids could enjoy it, for that, I surely spent hours rather days to find the appropriate return gift, then the bags to carry the return gifts, all theme based.
Indeed, a return gift is a way to thank the guest especially kids for attending the party and appreciating their presence and good wishes. In my personal opinion return gift is a surprise element in the birthday party and kids look forward to it. Kids feel special when they receive the gift. In short, we all want our guests to remember our party as a great party and the birthday return gift is a memento or a way to remind our guests about our party each time they look at the return gift.
This experience surely helped me understand that a small return gift can have a huge impact on kids!!!