MY Best Birthday Party
Sanjana Dixit - Feb 11, 2015
If one takes it from us, kid's point of view, we would rather judge a party as the best party ever depending on whether our three categories are fulfilled they are:
1. The food provided
2. If the goodies and treats are amazing
3. If the games live up to our expectations
Of course, a birthday party is one in which we have it the way we want, with a theme, decorations, fun games and of course yummy and nice goodies or in other words amazing return gifts. Perhaps, as everyone says there's got to be a favorite isn't there and I bet that every kid must be having their own very special best birthday of all……
Well like all of these kids even I had a best very extra special birthday….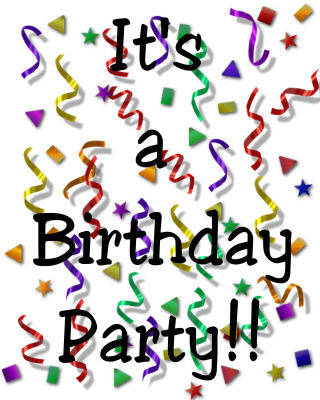 My 10th birthday:
Very entertaining, lively and fun are only three ways to describe this wonderful birthday of mine…
Of course, one reason was that I was entering the double-digit club… isn't that exciting? And of course, the other reason was the games and my friends…..
We hosted my birthday party in the clubhouse, a very wide and open space. Slowly, we waited my friends came as well. As an activity or rather a show, we called a professional puppeteer to perform…
Celebrations on birthday's vary according to cultures, communities, and race to which we belong but the premise is to get together with family and friends and share the happy occasion.For some families, they throw big parties with a cake followed by an elaborate meal. Some it means just getting new clothes and going to a place of worship and thanking God for our life on earth. For some, it is just another day in their life!
She should us some entertaining and of course very capturing puppet stories… oh! How we loved them and yes! Let me admit even I expressed the desire to become a puppeteer when I grow up too… Soon after we had a delicious meal made of a number of wonderful things… mmmmm…… pizza, pasta and much, much more and well who can forget the cake…. The most loved delicacy of all that I had a yummy chocolate cake fresh and deliciously bought from French Loaf my most favorite place to be(Other than my house)….. And while eating we had a fun round of telling adjectives of the birthday girl, some were: funny, humorous, cute, nice, creative.etc. Nice right?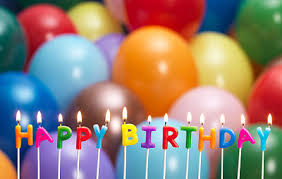 Finally, the best part of the birthday arrived…. The giving of the return gifts…. I gave away things which I really wanted at that time like nail polish and a lot of jewelry as well…. Oh well! All good things have an end….. And so did my very extra special chocolate filled birthday…. But oh not completely… Some of my school friends made a wonderful decision to stay over for a while (actually their parents hadn't come yet) we went downstairs for another surprise a T-shirt painting activity? A dance and freeze contest? What fun! We painted our t-shirts and guess what? I even won 1st place in the dance and freeze contest! Yippee! But the day was still not over we were invited for a free disco party wow! It was surely very wonderful…… Alas… as I said all good things come to an end and well now my birthday really came to an end….. It was the best Birthday ever….. Do you have an extra special birthday as well???