Birthday Party Special
Sanjana Dixit - Feb 11, 2015
Like a huge get together of the best of friends, play games, greet the special one, cut the cake and have loads of fun!!! Well, come to think of it, Birthdays are celebrated to just mark the special day of one's birth and I guess perhaps birthday parties with friends and more just to make it extra special and to remember each passing year of one's life & cherish it. For me, my birthday happens to be the most special occasion every year, and believe it or not, I mainly never focus on the reason why birthdays are even celebrated or even made so special but all my attention or we can say focus goes to all the amusement and fun that awaits me. This is the only time of the year when I finally get to eat a lot of junk food which is very tasty and extremely scrumptious for kids like me.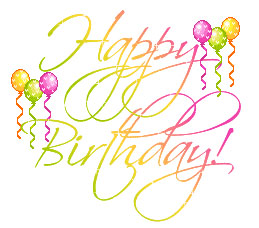 For my birthdays my mom and I sit together and discuss all my essential requirements I duly need and then we do loads of shopping with a little touch of fun, trying new dresses, swirling around but as usual I have my mom choosing the best. After that we get to buy the return gifts, amazing, beautiful ones, then we go on to buy an awesome birthday gift for me. My most memorable birthday so far was my 8th birthday or maybe 10th can't say, every year it just keeps getting more and more better!!! A great advantage of having a Birthday is well in command of everything! Let others follow you. That is the day I could play whatever games I like, eat whatever junk food I want to eat, I must say I am the Boss that day! And I enjoy every bit of it.

With each passing year, we turn a number older which is definitely a new experience since who can live in a world with everybody the same in age and nobody growing any older. The saddest part in this type of world would be, I don't think practically anyone can imagine, no birthday parties or any fun and laughter. Nooo…Where would all the excitement go? Wouldn't it be awful to live in such a type of place! So, well in my point of view birthdays are the most important or to be precise most essential part of one's life! We get to see what we have done throughout the year, what are our plans for our new birth year. Share this excitement, happiness with the people who love you care for you and start this new birth year with a bang!!!
Another great thing about a birthday or more birthday parties are the return gifts! Such cute and useful goodies or shall I say extra special treats, its fun for not only in shopping for them but also to give them away and understand that someone else is going to love it as well. As for the invites or invitations, they are very fun to make or let's say to create and most importantly to give to all of your friends and have a great time roaming around!
All the games, surprises, food, and fun are the most integral part of a birthday party or maybe any party, the best is well all the gifts and goodies, excitement and laughter, playing and jumping and most importantly being together with the loved ones.