Words That Express Birthday Party
Sahithi Macharla - Feb 11, 2015
Birthdays are one day in the year when every single person looks forward to in a year. The older you grow, the more birthdays you have to look forward to. Especially during your teen years, when all you have to do is have fun with your friends and work hard. Just like the saying, "Work Hard, Play Hard" birthdays make a big impact on some people, for many reasons: the main being that all the people you love can be in the same room and all be united to cherish the one day in the year you can assess all your achievements and vow to achieve more because your one more year older and it's time to make changes into this new year for you. The love and thought you see, when you unwrap a gift from a friend or a dear one (sometimes even your crush, oh don't lie to me, I've experienced it before) just makes you want to jump in ecstasy, at least for most people.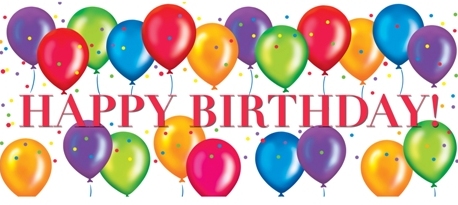 So what are birthdays exactly? Well, in pretty simple words, the day you were born in a particular, for example, I was born on the 5th of November 2000. And from that day on every year; you celebrate you growing another year. No, it does not mean that you are growing older, but it actually means that you are maturing and will be facing a new start with a new page in your story to write on. A new age, a new calling, a new purpose, a new feeling and most of all a new pen to write your life story. Birthdays also do make an impact on people like your parents too, because this day signifies yet another year passing by since they welcomed you into this world. Also, the best part of birthdays is the fact that you have a reason to celebrate on a particular day and no one has the right to tell you that it is wrong to celebrate today, because it's your day and make the most of it.

So, why is your birthday considered to be your day and that day, no one can tell you what to do? Well, my reasoning is pretty simple. That day is the day, you walked into this world and pretty much made a huge bang, both in its workings and running. You may not know the difference. But when you see the hundreds of people who know it's your birthday, you will understand, that today gives a reason for a lot of people to call you or come over and have a small chat with you.
To engage in a small conversation, to reestablish broken and weakened bonds over time. You start building a new level on the castle that you call your life. Memories are made; you also know who your true friends are, and also the ones you know you can always open up to. The ones that will sit in the same car as you in the roller coaster we call life. So the impact of birthdays is quite a huge right?
Well, I realized it myself over the past few years what my birthday actually means to me. Everyone interprets their birthday in different ways. But the most important part is that they always end with you going to bed with the biggest grin on your face and a lingering memory.