Cooking is really fun, especially for children. The messier the dish is, the more fun children have. Children love to use the kitchen. They enjoy playing with all the dangerous things like knives and fire. Of course, adult supervision is a must. Make it fun for them. Include recipes where they can make something like dough for bread or cakes or cookies. Baking is in general safe. Cutting fruits and splashing juice all over the place can be exceedingly fun. Make them put on aprons. Show them how to spread butter with a knife. Seek their help in washing dishes too. They enjoy that too. Nothing looks like a chore if you do not have to do it every day! Last but not least, make them eat whatever they cook up!
1.FRENCH FRIES:
Homemade French fries are crazy delicious. You can eat them right as they're done warm and crispy. The best fries are double-fried, first at a lower temperature to cook them through, then drained and allowed to cool before being dipped into the hotter oil to crisp them up to golden perfection.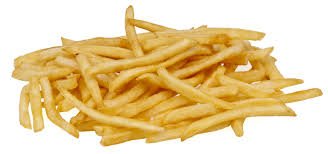 Method:
1. Peel and wash potatoes
2.Slice potatoes into 1/2 x 1/2 inch strips
3.Rinse or soak potato strips in water
4. Let dry (about 5 minutes)
5.Drop potato strips into hot (375 degrees) Oil
6.Fry until golden brown. (about 5 or 10 minutes)
7. Remove from pot and drain on paper towels.
8.Sprinkle salt
2.PIZZA:
If your kids like eating pizza, then they will probably have a great time making pizza. You can make your own dough from scratch, which really isn't too difficult, or you can buy some from your local grocery store or pizza shop.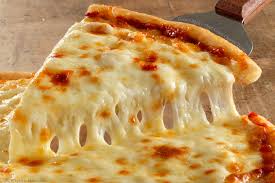 Ingredients:
1.1 tablespoon yeast
2.1/4 cup sugar
3.1 tablespoon salt
4.8 -10 cups flour
5.2 tablespoons cornmeal
6.(8 ounces) cans tomato sauce
7.cups shredded mozzarella cheese
Method:
1. Add water, yeast, sugar and salt to mixing bowl.
2. Mix in flour conservatively - don't add too much. After mixing it in, keep adding until dough is not wet looking and can be kneaded.
3. Knead dough until smooth.
4. Let rise at least 30 minutes (ideally 1 hour) at room temperature.
5.Pre-heat oven to 475 degrees.
6.Roll dough out each to the size of your pan
7. Sprinkle corn flour onto each pan.
8. Place dough onto pans, stretching or squeezing if necessary to fit properly.
9. Spread some tomato sauce onto dough, leaving about an inch around the outside without sauce.
10. Spread some cheese on top of the sauce.
11. Add additional toppings as desired.
12.Bake for 8-12 minutes, or until dough is fully cooked. The bottom of the pizza should be at least a little crispy.
3.PASTA:
Pasta is a tasty dish that never fails to impress kids. The pasta dish is a perfect way to keep our kids amused, whether you serve it plain with a drop of olive oil or vegetables.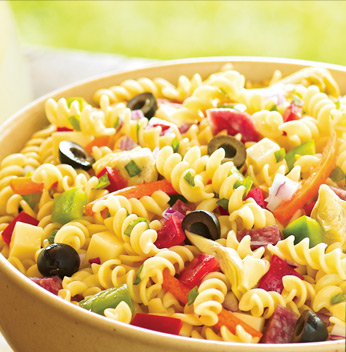 Ingredients:
1. 8 ounces penne pasta
2. 1 onion, chopped
3. 1 clove garlic, minced
4. 3 cups shredded Cheddar cheese
5. 2 tablespoons butter
6. 3 tablespoons Maida
7. 2 cups
Method:
1.Preheat oven to 350 degrees F (175 degrees C).
2.In a large pot of boiling salted water cook pasta until soft.
3. In a medium skillet saute the chopped onion and minced garlic. Take off heat and set aside.
4. To make the sauce, in a medium saucepan melt the butter or margarine over low heat. Once melted, add the flour and stir constantly for 2 minutes. Gradually add milk and continue stirring until thickened. Stir in 2 cups of the grated Cheddar cheese and stir until melted.
5. Combine cooked pasta, sauteed vegetables and sauce. Pour into a 2-quart casserole dish. Add the last cup of grated Cheddar cheese to the top of mixture.
6. Bake uncovered in preheated oven until cheese on top is melted and brown, 15 to 20 minutes. Serve warm.
4.CHEESE SANDWICH:
Kids favorite and easy to make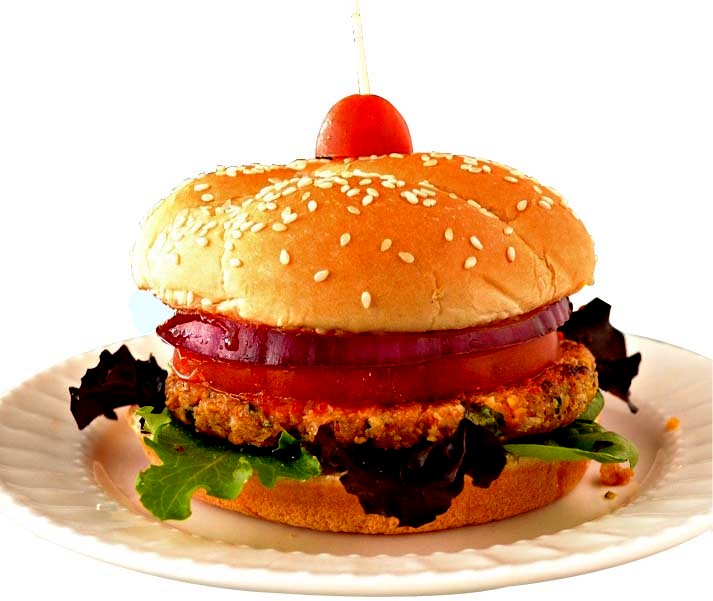 Method:
1. Apply butter to bread slices.
2. Sprinkle a layer of grated cheese and a dash of pepper.
3.Cover with another slice.
4. Cut into mini triangles.
5. And decorate them with toothpicks with grapes, strawberry, etc.
5.NOODLES:
Kids love noodles, but not always vegetables. Combine the two to create a tasty and healthy dish.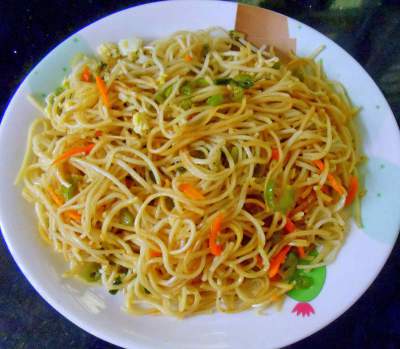 Ingredients:
1. 2 cups boiled Hakka noodles
2. 2 tbsp oil
3. 2 tsp finely chopped garlic (lehsun)
4. 1 1/2 tsp finely chopped ginger (adrak)
5. 2 tsp finely chopped green chillies.
6. 1/2 cup colored capsicum (yellow, green, red) cubes
7. 1/2 cup parboiled broccoli florets
8. 1 cup parboiled sliced baby corn
9. To Be Mixed Together For The Sauce
10. 2 cups clear vegetable stock
11. 2 tbsp cornflour
12. 1 tsp soy sauce
13. A pinch of sugar
14. salt and freshly ground black pepper (kalimirch) powder to taste
Method:
1. Heat the oil in a wok over a high flame; add the garlic, ginger and green chilies and sauté on a high flame for a few seconds.
2. Add the capsicum, broccoli and baby corn and sauté on a high flame for 2 to 3 minutes.
3. Apply some of the mixtures on your face and gently scrub your face. Spread remaining pack over the face.
4. Add the prepared sauce and noodles, mix well and cook on a high flame for 2 to 3 minutes, while stirring occasionally.
5. Now Noodles are ready.
6: MINI IDLIES
This is a pretty good idea for making mini idlies more interesting, flavored with the podi things we have at home and can be made quickly. Kids would love it to see colorful.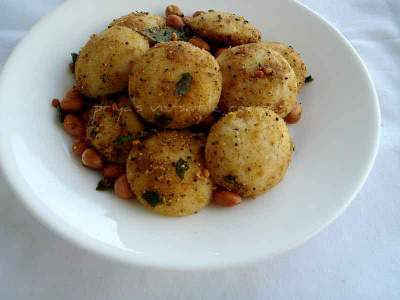 Ingredients:
1. 36 Mini idlies
2. 1 tbsp Idli podi
3. 1/2 tbsp Curry leaves podi
4. 1/2 Lemon
5. 2 tbsp Ghee
6. 1 tbsp Oil (sesame oil)
7. 2 pinches Salt
8. A Pinch Asafoetida
9. 1/8 tbsp Turmeric
Method:
1. Very easy, just make mini idlies and keep it in the hot pack. Just before serving, you can make it ready. First heat a tbsp of ghee in a non-stick kadhai and in low flame, add the idli podi, give it a quick stir. Add 12 mini idlies and toss well in medium flame for a minute. Transfer to a serving bowl.
2. Wipe the kadai and add one more tbsp of ghee. In low flame (ghee should be hot but) add the curry leaves powder and toss well for a minute same as idli podi and transfer this to a serving bowl.
3. Lastly, wipe the Kadai again (or wash if needed) and add oil, mustard and a pinch of asafoetida and turmeric. Squeeze the lemon and add salt. Make sure oil is more and add the idlies, toss it well. Switch off the flame and keep aside.
4. Now take toothpicks and insert the idlies, either the same flavor as I have done or you can even mix it and insert. Arrange on a plate and serve it!
7.FRUIT SALAD: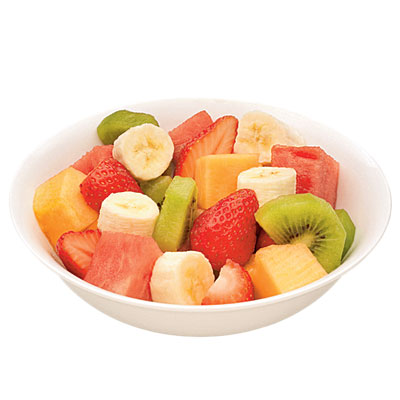 While a luscious piece of ripe fruit may leave your mouth watering, some children will turn up their noses.
Combine several types of fruit together so that every guest at your child's party finds something to enjoy,
and you'll feel good about serving healthy foods rather than only providing junk. To make the fruit salad look as appetizing.
as possible, put it together a few hours before the party begins. To keep the salad looking fresh, pair apples
with citrus fruits so they don't turn brown and add sliced bananas just before serving.
8.CAKE:
Birthday cakes play a central role when it comes to kids' parties. Deciding to make a birthday cake and how to decorate it can be a difficult decision. However, it can also be highly rewarding to create a cake that lights up your child's face. Making a homemade cake is more affordable than purchasing one at a bakery, as well.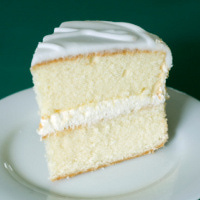 Ingredients:
1. 1/4 cup butter.
2. 3/4 cup sugar.
3. 2 egg whites.
4. 1 teaspoon vanilla extract.
5. 1 cup plus 2 tablespoons Maida flour.
6. 1-1/2 teaspoons baking powder
7. 1/4 teaspoon salt
8. 1/2 cup milk
9. FROSTING/FILLING:
10. 1/2 cup vanilla or white chips
11. 1 envelope whipped topping mix
12. 1/3 cup milk
13. 3 tablespoons seedless strawberry jam
14. 1/2 cup sliced fresh strawberries
15. 1/4 cup drained crushed pineapple
Method:
1. In a large bowl, cream butter and sugar until light and fluffy. Add egg whites, one at a time, beating well after each addition. Beat in vanilla. Combine the maida flour, baking powder and salt; add to creamed mixture alternately with the milk. Pour into two greased 6-in. round baking pans.
2. Bake at 350° for 18-22 minutes or until a toothpick inserted near the center comes out clean. Cool for 10 minutes before removing from pans to wire racks to cool completely.
3. In a microwave, melt vanilla chips; stir until smooth. Set aside to cool slightly. In a small bowl, combine topping mix and milk. Beat on high speed for 2 minutes or until thickened. Beat in jam and melted chips until blended. Cover and refrigerate for 15 minutes or until frosting achieves spreading consistency.
4. For filling, in a small bowl, combine 1/2 cup frosting with strawberries and pineapple. Place one cake layer on a serving plate; spread with filling. Top with remaining cake layer. Frost top and sides of cake with remaining frosting.
We know some of the best and easy ways to prepare yummy food. But now there is a question striking our mind, is it really healthy!!! When we have an appetite, there will always be another part of the story, i.e., the harmful effects of junk food. Though we cannot completely avoid it, definitely we can reduce the amount of intake in order to stay fit and healthy.