It's not easy being a parent, and when birthday party time rolls around. Letting our kids have the freedom to be a kid is important, and that's why a bouncing party will make for a special birthday for your little one. Here are some games Treasure Hunt, Dancing, Bubbles, Coloring, Freeze and Dance, Finger Painting, Etc.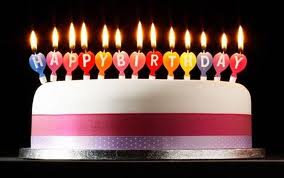 Themes:
Bubbles
Get the kids BOUNCY with excitement with this BUBBLY birthday party! You are sure to have kids POPPING in but none POPPING out
Zoo
Hakuna Matata - what a wonderful theme! Invite all their animal friends to your ZOO themed Birthday party!
Krishna
Krishna Kanhaiya Aayoo Re! Get the kids excited with this natkat kanhaiya themed party!
Smile
We have all heard the saying - ' Smile and the World SMILES with you' So how about spreading that SMILE around with a SMILEY birthday party?
Butterfly
The beauty and charm of BUTTERFLIES are so captivating for kids and adult alike! Kids will be FLUTTERING into your BUTTERFLY birthday party – you could have them flutter in literally – we'll show you how!
Candy Land
A Candy themed birthday party! Every child's dream... Give them the land of their dreams in your Candy themed birthday party! Welcome them all to CANDYLAND!
Cars
VROOM VROOM! Fire up the engines of your COOL CAR themed party! Hop in on all the fun or else it will Vroom away in a blink!
Thomas the Train
Trains and kids have a mysterious connection! How else would you explain why every child simply loves trains! ALL ABOARD for the best ride of your life at this THOMAS birthday party! CHOOOOCHOOOOOOOOOOOOOO!
Hello Kitty
This little kitten is every child's favorite! Bring in this cute and adorable little kitten to find the way to everyone's heart!
Scooby Doo
Who doesn't love this darling cartoon character! You could have a Scoobydooby adventure party that's sure to have everyone go SCOOBYDOOBYDOO!
Princess
Being a PRINCESS is every little girl's dream! Make their dream come true with this PRINCESS birthday party!
Games and Activities:
Finger Painting
Pot Making
Pot Painting
Treasure Hunt
Free and Dance
Bubbles