When it comes to a birthday party, this age group is easy to please. Here are some games. Hula Hoop, Treasure Hunt, Holding a Balloon in between heads, Memory game, Leamon, and Spoon race, blasting the Ballons, Freeze, and Dance, Clay Pot making, Pot painting, Tug of War, Etc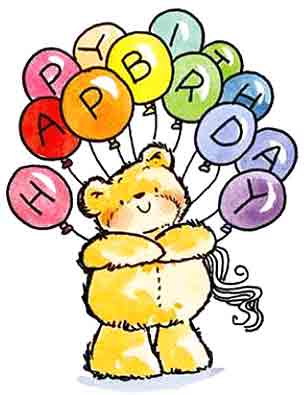 Themes:
Spiderman
This is one SUPERHERO who makes even cobwebs look like fun! Have the kids SWINGING and SPINNING at your SPIDERMAN party
Batman
Yet another SUPERHERO to your rescue! Have Batman and Robin create magic and transform your party into a SUPER birthday party
Smile
We have all heard the saying - ' Smile and the World SMILES with you' So how about spreading that SMILE around with a SMILEY birthday party?
Butterfly
The beauty and charm of BUTTERFLIES are so captivating for kids and adult alike! Kids will be FLUTTERING into your BUTTERFLY birthday party –you could have them flutter in literally – we'll show you how
Super Man
SUPERHEROES are stuff children's dreams are made up of – why not give them a chance to live their dream! Have SUPERMAN create magic in your birthday party – its SUPERMAN to the rescue! Literally!
Cars
VROOM VROOM! Fire up the engines of your COOL CAR themed party! Hop in on all the fun or else it will Vroom away in a blink!
Police
COPS and ROBBERS – need we say more! This is another classic game that will last for generations! LET THE GREAT CHASE BEGIN!
Hello Kitty
This little kitten is every child's favorite! Bring in this cute and adorable little kitten to find the way to everyone's heart!
Scooby Doo
Who doesn't love this darling cartoon character! You could have a Scoobydooby adventure party that's sure to have everyone go SCOOBYDOOBYDOO!
Princess
Being a PRINCESS is every little girl's dream! Make their dream come true with this PRINCESS birthday party!
Flower
Spring is here! Well, almost : ) You can bring in the spring feel! How? Just SHOWER them with a FLOWERY birthday party!
Cooking
Get all those budding master chefs out there and have a great cooking bonanza that kids would simply love! This is an excellent way to get kids excited about the food they eat which in turn would mean lesser complaints at meal time!
Games and Activities:
Treasure hunt
Hula Hoop
Lemon and Spoon
Blow up Ballons
Balancing a Book
Musical Chairs
Treasure Hunt
Pot Making
Musical Chairs