As your child moves toward teenage years, it can become more and more difficult to find just the right way to celebrate a birthday. Birthday party ideas to entertain a bunch of preteens! It isn't always an easy task to please them. Some game Ideas. Treasure Hunt, Memory Game, Swimming, makeup, Movie, Bowling, Outdoor Games, Movie, Sleepover, Etc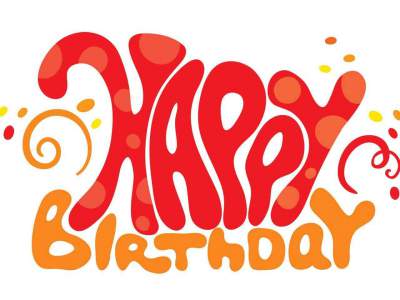 Birthday Themes
1. Strawberry
A VERY BERRY theme for your VERY MERRY princess! This is a sure winner theme among the girls - no doubt!
This is one SUPERHERO who makes even cobwebs look like fun! Have the kids SWINGING and SPINNING at your SPIDERMAN party
SUPERHEROES are stuff children's dreams are made up of – why not give them a chance to live their dream! Have SUPERMAN create magic in your birthday party – its SUPERMAN to the rescue! Literally!
4.Police
COPS and ROBBERS – need we say more! This is another classic game that will last for generations! LET THE GREAT CHASE BEGIN!
5.Batman
Yet another SUPERHERO to your rescue! Have Batman and Robin create magic and transform your party into a SUPER birthday party
6.Rain Bow
Rainbows – One of the most magical and beautiful creations of nature! Have the kids chase the 7 colors of the rainbow at your party and who knows they might even strike a pot of gold!
7.Backwards
A whole party that's backward from end to start! That's right - you got it all BACKWARDS! Kids are going to be screaming for FUN or is it NUF : )
8.Candy Land
A Candy themed birthday party! Every child's dream... Give them the land of their dreams in your Candy themed birthday party! Welcome them all to CANDYLAND!
9.Cars
VROOM VROOM! Fire up the engines of your COOL CAR themed party! Hop in on all the fun or else it will Vroom away in a blink!
10.Thomas the Train
Trains and kids have a mysterious connection! How else would you explain why every child simply loves trains! ALL ABOARD for the best ride of your life at this THOMAS birthday party! CHOOOOCHOOOOOOOOOOOOOO!
11.Sports
The all-time favorite theme, for boys especially! You simply can't go wrong with it! They are going to be so charged up with excitement!
12.Scooby Doo
Who doesn't love this darling cartoon character! You could have a Scoobydooby adventure party that's sure to have everyone go SCOOBYDOOBYDOO!
13.Princess
Being a PRINCESS is every little girl's dream! Make their dream come true to this PRINCESS birthday party!
14.Cooking
Get all those budding master chefs out there and have a great cooking bonanza that kids would simply love! This is an excellent way to get kids excited about the food they eat which in turn would mean lesser complaints at meal time!
15.Movie Theme
Who doesn't love to enjoy a movie night with friends? Movie & POPCORN, need we say more! Kids will love this!
Games and Activities:
-Treasure hunt
-Hula Hoop
-Lemon and Spoon
-Blow up Ballons
-Balancing a Book
-Musical Chairs
-Treasure Hunt
-Pot Making
-Musical Chairs