Oh, to be a Princess, Just for a day! Which little girl doesn't dream to be a Princess? She hopes and prays every night, as she slips into slumberland, that her dream will come true - one day... Well, parents here is your golden opportunity – grab it and make your little Princess's dream come true now! You couldn't possibly give her a better gift and when you see the joy in her eyes, you will realize that she couldn't possibly give you a better one either!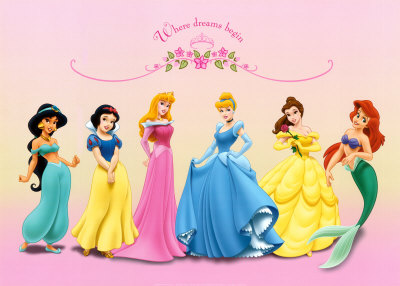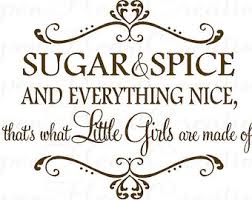 As the popular nursery rhyme goes - Sugar and spice and everything nice, that's what little girls are made of! Planning a party for a little princess is such a joy - everything is so cute for the little ones and so stylish and fun for older girls.
Party Invitations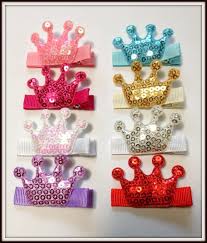 Now, remember, you want to invite the guests to not just a regular birthday party – its a Princess Birthday party! The invites simply ought to be special! How about a wearable party invite? You could cut a Tiara out of pink chart paper and decorate it - stick plastic jewels using glitter glue, and attach a small piece of paper with the party details. Put it in a pink envelope. Scatter into the envelope some silver stars or dusting of glitter. Ask your guests to wear the Tiara party invite to the party – Yes, its a wearable Party invite! Now your guests can Have the invite and Wear it too!
Scatter into the envelope some silver stars or dusting of glitter
In case you are short on time for making personalized invites, you could check out party websites like partyone.in, that sells Birthday Party invites based on the Disney Princess theme. This will definitely make your job a whole lot easier. Of course, you could also send e-invitations (check out www.evite.com) - just keep in mind that since this is the birthday party of a Princess – the invites also must be Royale!
Presenting little princess's with a personalized name tag upon arrival is a great way to build the excitement and make guests feel welcome at the same time! White sticky labels with names written in pink are all you need!
Princess Costume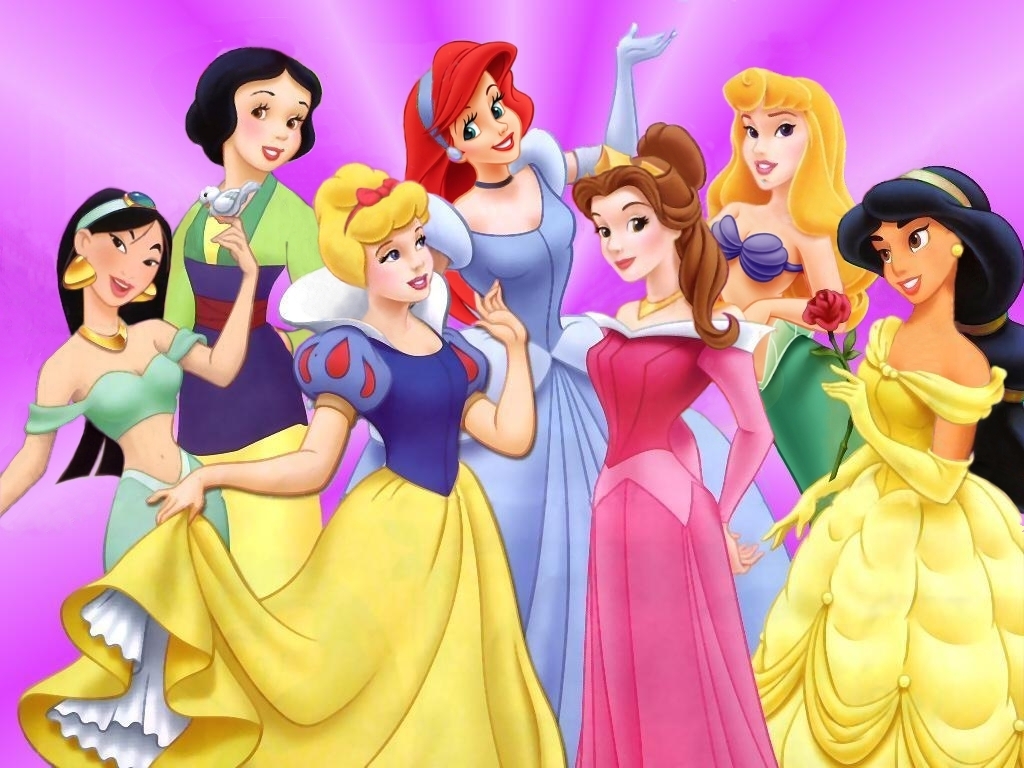 Inform your guests to dress up in whimsical princess fancy dress outfits when they come for the enchanting celebration. There is Magic in the air!
Party Decor
If your little Princess has a favorite character among the Disney Princesses, you could have a large wall sticker of that particular Disney Princess. Make 2 Balloon Bouquets with Metallic Pink, Purple & Yellow Balloons and attach it to the top ends of the Wall Sticker. Twist together pink and lavender streamers and drape them from the ceiling. Doorways and windows can also be outlined with streamers. At the entrance to the party area, hang a banner that says Welcome to Princess (your daughter's name) Birthday Ball!
To decorate your tables, try having things like small plastic wands or even candy canes with plastic jewels scattered around the tables amidst flower petals. Fill tissue paper lined treat boxes with goodies. Kids love such surprises!
Buy Princess paper Caps and Eye Masks from any party store, and hand them out to your little guests so that they get to live in a fairytale land all through the party. Finally, a Princess Hand fan must be handed out to the real princess alone! Beware – not to any imposters!
Party Ware
Partyware in solid colors of Pink, Blue & Yellow, just like the balloon colors, will help to bring the theme altogether. You could get these in reusable tableware of high-grade plastic, which will come in handy for many more parties making it a worthwhile investment. Another option is to buy the Disney Princess Table Cover, Paper Plates, Cups, Cutlery & Napkins available easily in most party websites or stores.
Party Food
Crown sandwiches
Nothing's easier or more kid-friendly than sandwiches cut out into theme shapes like princess crowns, stars & flowers using cookie cutters. You could make sandwiches of :
- Classic PB&J (Peanut Butter & Jam)
- Cheese spread with grated carrots ( Healthy & Tasty )
- Jam & butter ( All time favorite )
- Chocolate spread ( A sure hit every time ! )
Fruit Wand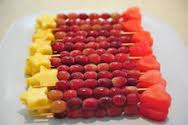 Give fresh fruit a whimsical twist by using cookie cutters to cut stars out of pineapples and hearts out of watermelons. Keep these at two ends of the skewer and fill the middle part with your little's Princess's favorite fruits (you could even dye the wooden skewers in pink!).
Pink Pop Cones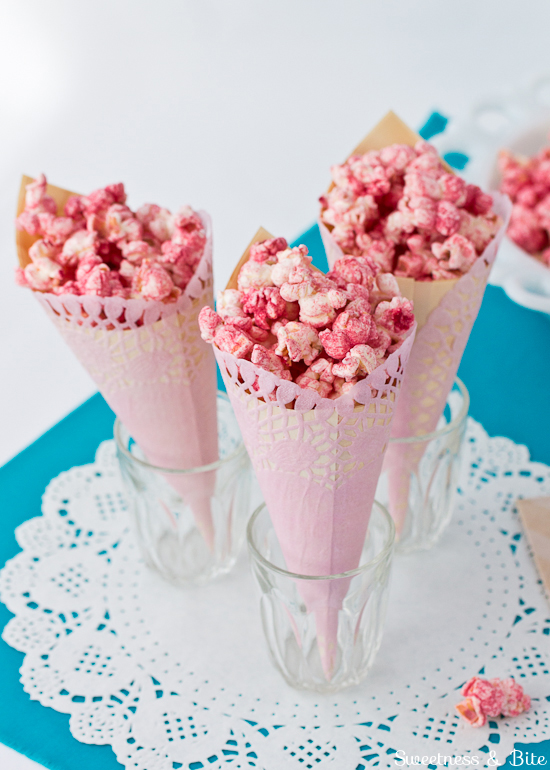 Regular popcorn just won't do for a princess birthday party! Toss up some homemade popcorn with strawberry syrup and serve them in individual party hat cones – Voila! Pop Cones!
Strawberry Confetti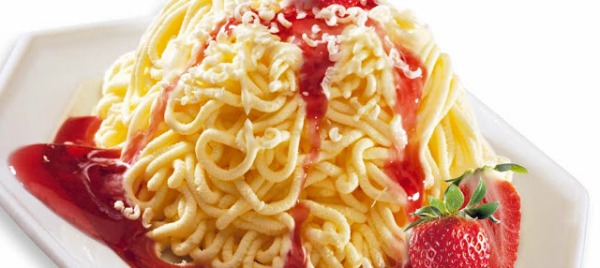 Yes ! You can serve edible strawberry confetti! Just cook spaghetti, drain and toss with parmesan cheese. Puree strawberries. Heat butter and cream in a saucepan. Layer your serving dish with spaghetti, pureed strawberries and then finally the butter sauce.Garnish with grated cheese and sliced strawberries. An enchanting dish for an enchanting party!
Royal Princess Cakes-
Castle Cake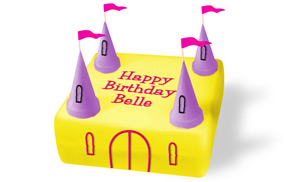 Bake 2 plain vanilla or chocolate cakes and stack them with frosting between the layers. Then frost the entire cake with pink frosting. Use lavender frosting for 4 ice cream cones and set them upside down by the four corners of the cake to create turrets of the castle. If your child has tiny princess figurines, you could place them around the castle as well. Voila ! You now have an Enchanting Castle Cake as well for your Princess!
Photo Sheet Cake
No time for preparing the Castle Cake? Just bake a simple sheet cake in strawberry flavor with the photo of your little Princess or her favorite Disney Princess! You could also go with strawberry cupcakes with icing in the shape of a crown – easier to manage, no mess, no fuss!
Party Games
Musical Statues
Play Disney Cinderella theme music and when the music stops, the evil stepmother turns them into ice! So now they all have to remain still, anyone who moves is out of the game. The last 'standing still' princess is the winner!
Gem on the Crown
This spin-off of Pin the Tail on the Donkey is the perfect game for a Princess Birthday party. Trace out the crown shape onto a brown chart paper. Cut it out and tape it at eye level on a wall. Cut out gem shapes out of shiny metallic or glittery paper and let them take turns to pin the gems on the chart paper without any overlaps- this activity is done blindfolded. Every gem placed on the crown without overlap gets a point – kid with maximum points is the winner.
Tiara DIY
Keep pink and purple chart paper squares, a tiara template, scissors, plastic jewels and glue sticks ready. Let them use the template to cut out the tiara and decorate them as per their wish! Designers get to take their designer Tiaras back home!
Party Favor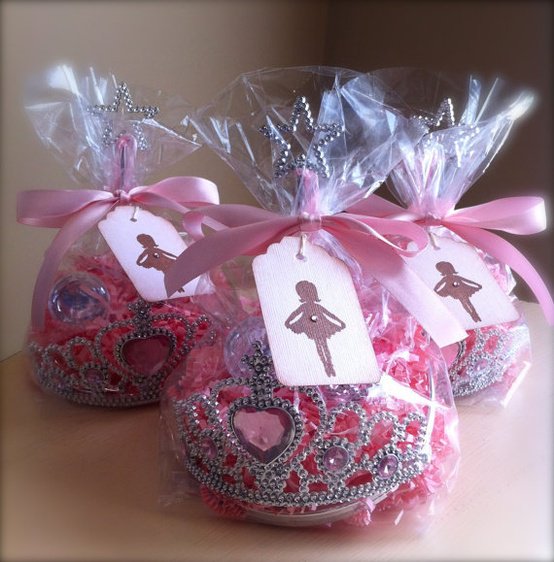 The designer Tiara and one party favor from the list below makes a magical return gift!
- Pink Cotton Candy
- Princess Ball Pen with ink in 6 colors
- Princess Stickers A4 size – your little Princess's favorite princess in A4 size!
- Princess Pen Holder
- Princess Stationery Kit
- Princess Coin Bank
- Princess Mug
These are all easily available on party websites.
Go ahead and throw and ENCHANTING Princess Birthday Party !!!
NOW EVERY LITTLE GIRL CAN BE A PRINCESS!