On Aug 15th, 1947 – India gains its freedom and became independent. It's time to PARTY!
BIRTHDAY PARTIES! They sure make us feel special, don't they?
We all love to celebrate the birthdays of our loved ones ......Then why not throw a party to celebrate the birthday of someone who is very dear to each one of us Indians - yes our beloved country India!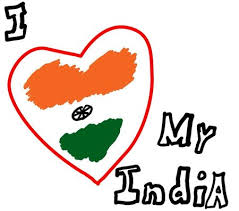 A Birthday party for Independent INDIA - what a way to inculcate a sense of patriotism and pride in our little ones!
Party Invites
Send out FLAG invites to your guests - one side of the flag can have the party details.
Maybe you could even have a dress code - little ones could come dressed up as freedom fighters!
Party Decor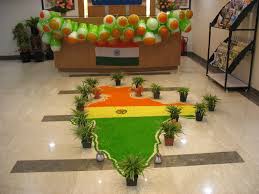 Spread out a HAPPY BIRTHDAY INDIA Banner! Our Tricolor would be the theme throughout the party - Tricolor balloons, ribbons and of course our Tricolor Flag - that's all you need to give the party arena a patriotic touch!
Party Games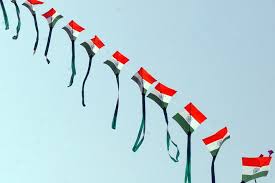 Kite Flying is considered symbolic of ' Freedom' so organize a Kite Flying activity for kids with the Indian Flag as kites soaring up in the sky - " FREE as a BIRD"!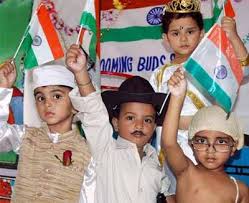 Games like Pin the State on the Map, Freedom Trivia Quiz, Indian Flag Bookmark Making Activity, Ice Cream Stick Coaster Making Activity & maybe a Freedom Fighter dress code Fancy dress competition too! These Games & activities are sure to get the kids excited about our country!
Party Food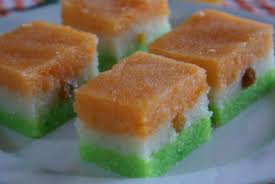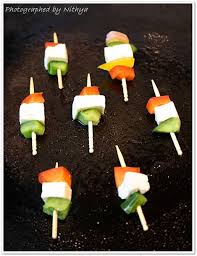 Finger foods based on the Tricolor theme would be the ideal food for this party. The Party Cake has to be the Indian Flag or the Map of India - nothing less would do!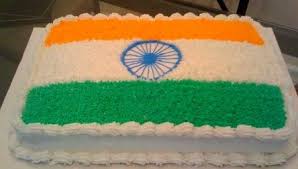 Party Favor
Gift an Independence Day Party Memento kit by putting together trinkets like tricolor badges, pins, wristbands & a mini flag! You could even add a potted plant to send out the
' Green our country ' message!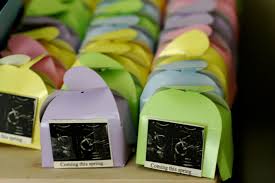 These small efforts will definitely go a long way in instilling patriotism and making each and every kid at your party PROUD to be an INDIAN!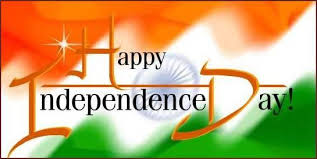 HAPPY BIRTHDAY Independent INDIA!