DIY - Christmas Tree Decoration
The holiday season is coming up. Why don't we make these holidays the best one! Bit of planning is what is required.
Don't worry we have made it simpler here with a few ideas lined up...!
December is the month of celebration with lots gifts, baking, decorations and many more.
This time instead of buying the decorations let's make it at home, making winter vacations fun-filled and fruitful.
1. Popsicle Stick Tree:
One of the easiest craft to make for Christmas that requires very few things and minimum help from elders.
All that you need is:
Colored popsicle sticks
Foam star stickers
Twine
Decorative stones & glitters.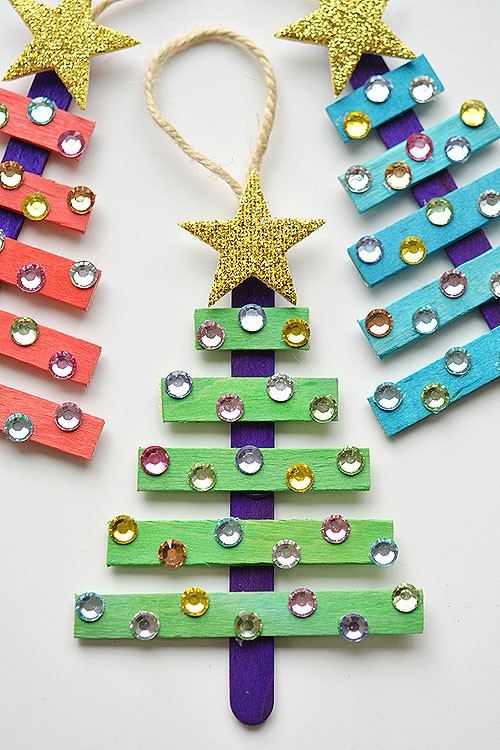 Just cut the popsicle sticks to size 1", 1.5", 2", 2.5" etc. (Your kid might require your help here) and arrange it on another long popsicle as shown the picture.
Stick the star sticker and then the twine to form a loop.
And that's it, your tree is done! Let your child play with glitters and stickers decorate the tree.
Similarly, you could also make snowflakes out of popsicle sticks and decorate them.
2. Foam Snowman
Yet another simple craft with minimum things required:
1. Foam circles
2. Googly eyes
3. Pom-pom for the nose
4. Small buttons
5. A piece of yarn to make the loop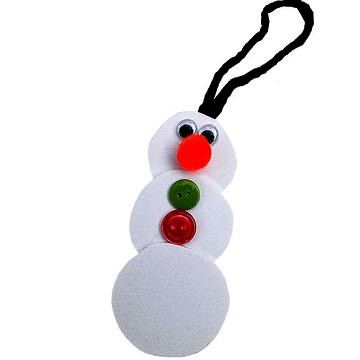 Stick the three circles on top of another. Stick the eyes on the first circle and then the pom-pom nose just below the eyes. Stick the buttons in the middle circle and stick the yarn on top as a loop.
And done, your snowman is ready.
3. LED nosed Reindeer
Light up your Christmas tree with these Led reindeers.
Things you will need:
Led tea lights
Brown pipe cleaner
Googly eyes
Satin Ribbons
Strong glue
Marker Pen – Black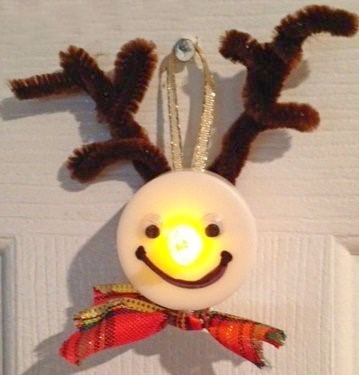 Draw a smile using the black marker.
Stick on the googly eyes. Make the antler of the reindeer with the pipe cleaners.
Use a strong glue to stick antlers and ribbon loop.
You can also make snowman and penguins using tea lights. Great to give as gifts too!
4.Paper Plate Santa
This craft is great for smaller kids where they can learn different shapes.
Things needed:
Paper plate
Googly eyes
Color Paper – Red and White
Red Pom-pom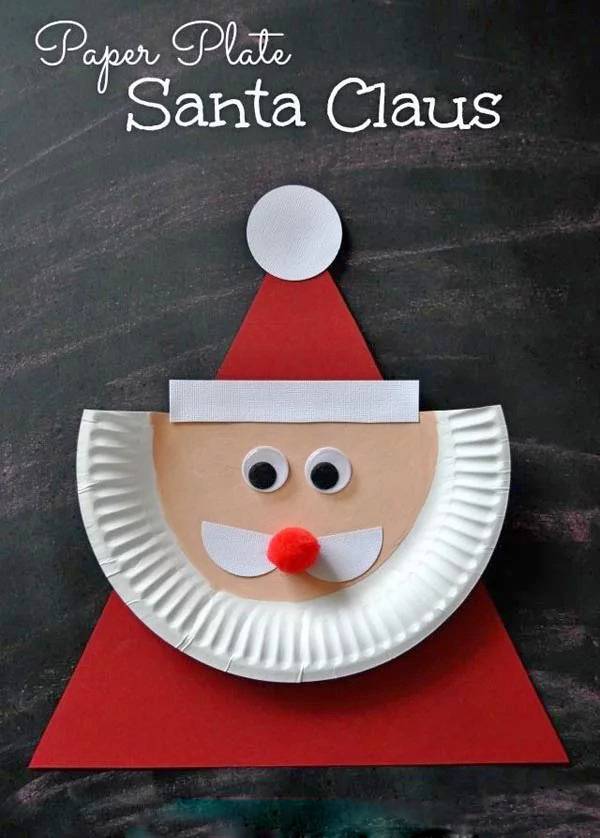 Cut out three-fourths of the white paper plate to make the face of Santa. Color the inside of the plate with skin color. Stick the eyes and nose. Cut out a triangle and stick Santa face on top as shown in the picture. And our Santa is ready to jingle all the way.
Kids love Santa and everything related to Christmas. Kids also love to do crafts. Guess this will be the perfect combination to build their anticipation and excitement for the upcoming Christmas. You could also call your kids' friends home and make it a group activity. That would just build up the festive spirits instantly!
So, let's get started with the holiday preparations!