Pat yourself on your back if you are reading this. The essence of a successful event lies in the details and you seem to be the kind that gets it. Good for you, we say! Aspects like chair décor are often ignored but put a little effort into them and its amazing how it can transform the look of your party. So where should you start? How should it be done? And how best can you decorate a centerpiece like chairs without spending a bomb? Here are some interesting ideas.
1.Pillow cover decor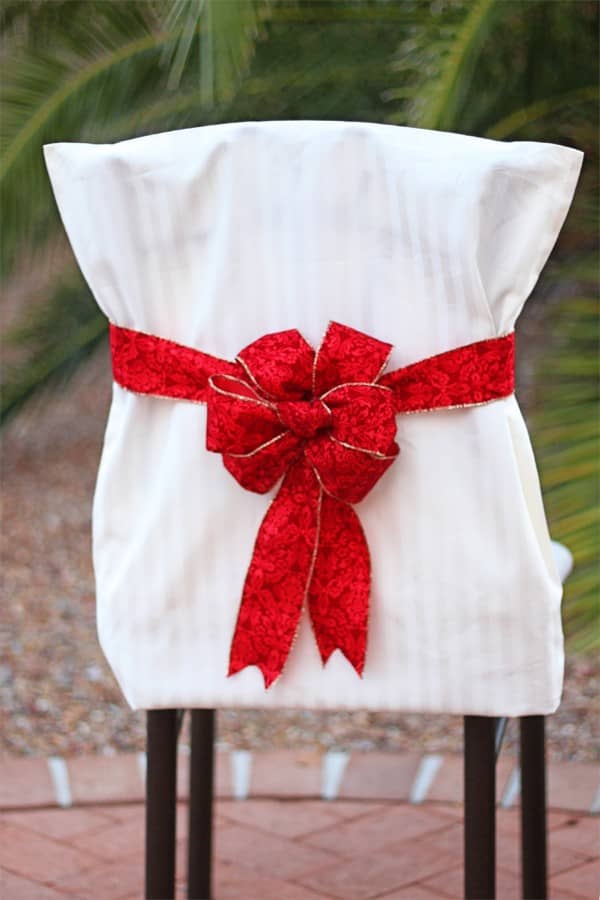 Thrifty and clever, this is the kind of idea that will make you go –"Why didn't I think of this before?"! All you need is a bunch of plain pillow covers and some satin ribbon. We all have pillow covers just gathering dust, so why not use them to give your décor a makeover? Slip the pillow cover over the backrest of the chair and tie in a bow with a bright satin ribbon. You can even pin in a lace ribbon to give it a classy touch.
2.Satin Ribbons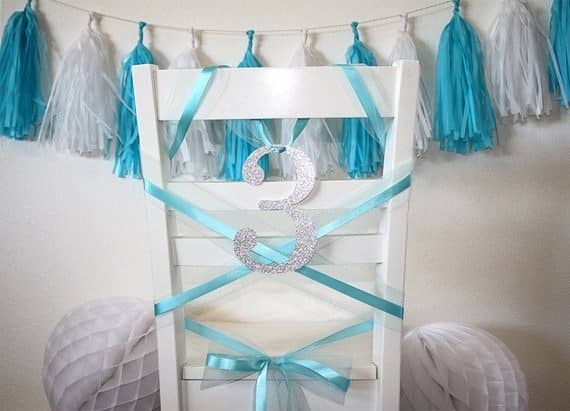 For a fun, colourful and unconventional look, look no further than satin ribbons. Trim them and tie one end up to the back of the chairs and let the fresh wind do the rest! Great for an outdoor party. You can also do the same with just one end of the chair and culminate it with a fresh flower at the middle. Celebrating your child's birthday? Tie thin satin ribbons in a criss-cross pattern and tape it to show the age of the birthday child.
3.Floral arrangement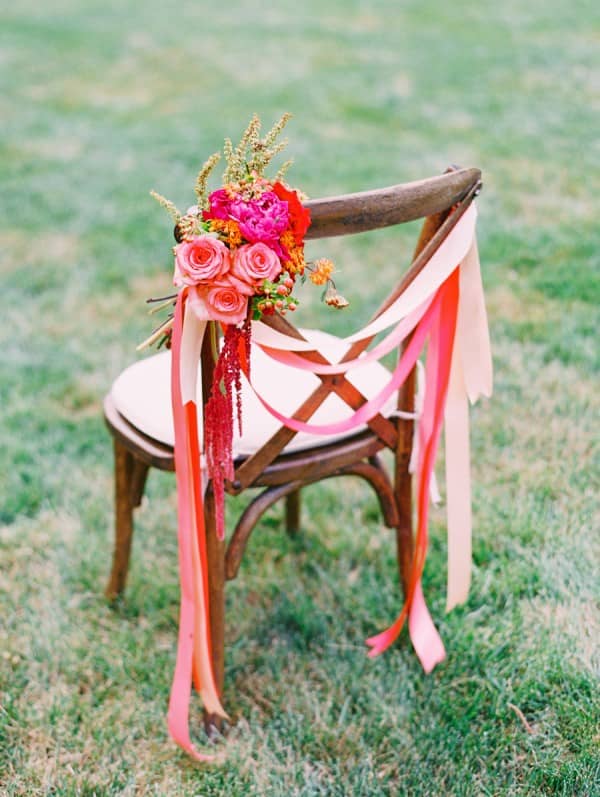 From roses, marigolds, jasmine buds to baby's breath, you can never go wrong with a flower inspired chair décor. You can put up a band woven with little white, red and pink roses or simply tape in one large flower that matches your party's colour theme as the centerpiece. Another elegant way to do this is by tying in a beige or light golden satin on the back of the chair and pin a fragrant bunch of baby's breath flowers in between. You can also let colourful satin ribbons hang by loosely around an assorted set of flowers. Sure to perk up the party's mood.
4.Pipe cleaner hangings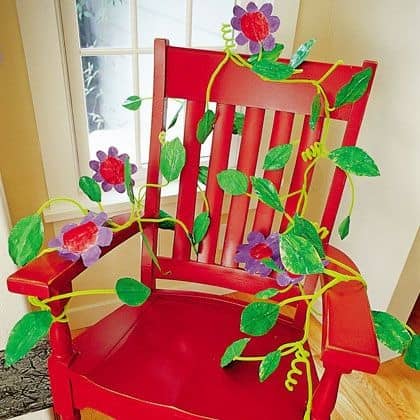 It's amazing what you can do with pipe cleaners which are a crafter's delight. These thin wiggly sticks are completely flexible yet retain shape, making them the ideal material to create innovative decoration props. From flowers, animals, magic wands to Mickey Mouse ears, you can make just about anything. A little research online will take you to numerous tutorials that will give you step-by-step instructions on how to create a cool looking prop which you can hang behind your chairs. If Frozen is your theme, you can cover your chair with blue satin spread and place a snowflake made from pipe cleaners in between. Guaranteed to be a scene stealer!
5.Signs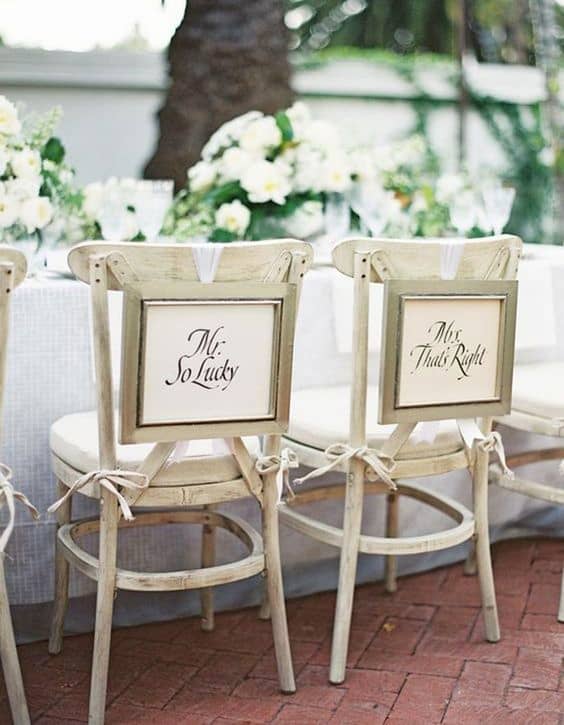 No, they aren't the traditional choice but they sure make for a unique one. We're talking about signboards either wooden, cardboard or blackboards containing interesting text that can be hung behind the chairs. The usual ones are 'Mr and Mrs', 'Prince' or Princess', 'Pirate' etc but hey, this is your party and you have the creative license to write whatever you like. How about a blank slate letting people write in a message for you? What an exciting turn of events that would be!
6.Wreaths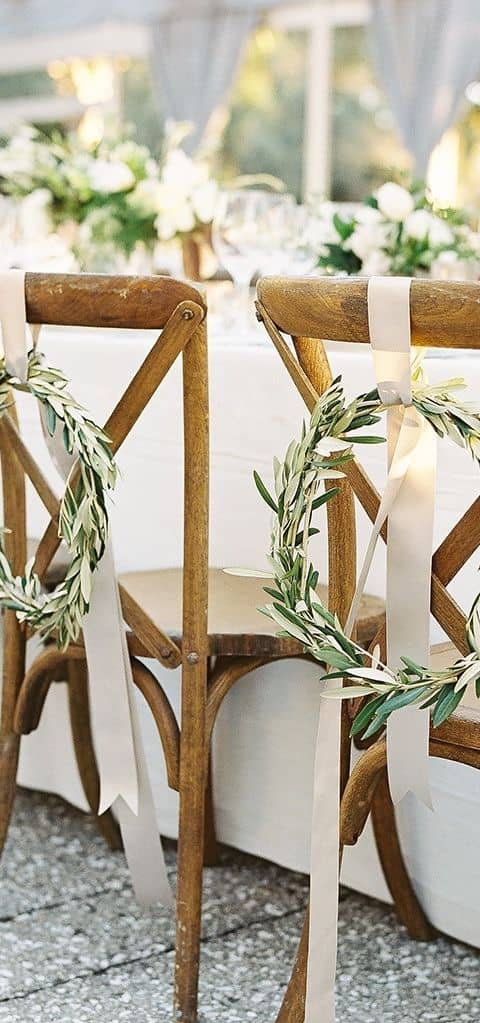 Wreaths spell elegance. If you are hosting a wedding, a baby shower or a traditional function, this will fit the bill perfectly. Not only will these gel well with your décor, they are pretty easy to hang behind the chairs. You can use fresh flowers like sunflower and rose or opt for paper flowers, leaves, tulle, ribbons and pool noodles. Each of them has its own charm and will give your event a sophisticated touch.
7.Smiley balls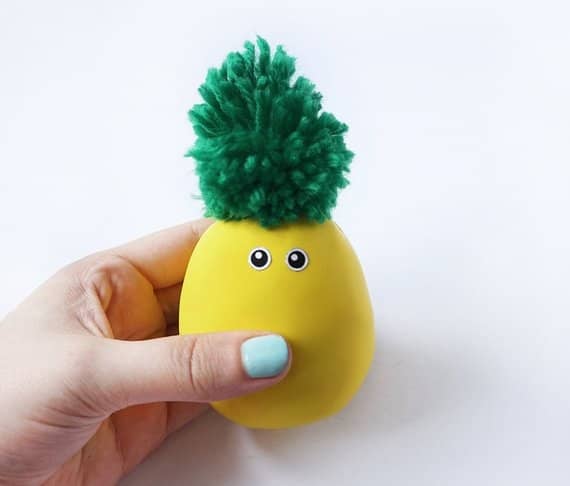 Hosting a children's party? Your search for the perfect chair décor ends here. Also called stress reliever balls, these soft, bouncy foam balls are just the prop you need to bring out the widest smiles out of the little ones. Use super glue to stick a satin ribbon on top of the ball and tie them to the back of the chair. Let the kids take them home at the end of the party. It will be the hit of the evening, we assure you.
8.Balloons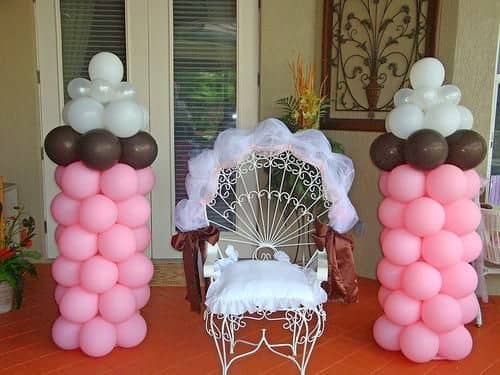 Balloons are a decorator's best tool and make for interesting chair décor too. The obvious execution is to blow up a few balloons and let each chair have a balloon pinned to it. Add in flowers and you will have a bright theme going, on a shoestring budget. Another way of approaching this is to create a balloon arch with small balloons at the back replicating the big balloon arch you have installed at the entrance. If that doesn't meet your budget, put up small balloon animals. The only constraint with balloons is that there is chance they could blow out, for which we suggest filling them at only half their air capacity.
With a few clever hacks, you can successfully decorate your event chairs from a scratch and do it without emptying your wallet!