It is a familiar story and it usually goes like this…
You have bought a new home and planning a housewarming party.
Or, your kid is going to be one year old and you are thinking of having a birthday bash to celebrate it.
So, now you are concerned about the decoration and making the whole arrangements for the party to ensure that everybody is going to love your party.
You've got it….
You need a memorable party, but prefer to keep your budget under check.
Well… the first thing that comes to your mind is decorating your place with balloons.
Hmmm…
What would be more effective than having the balloon decoration in different ways that would create a mesmerizing environment with amazing colors?
So, let's get straight to the point.
And discover how you can use balloon decorations in different ways for a housewarming party or a birthday bash of your toddler.
Have you ever tried Glittery Balloons Garland, if not….then check this out?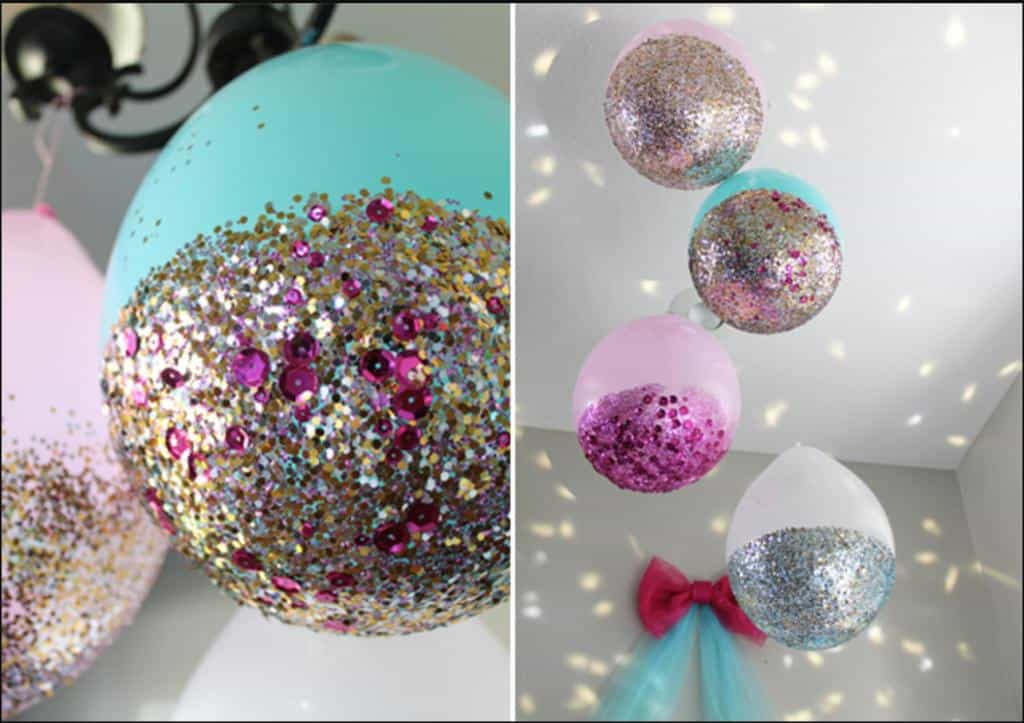 Balloons have the inherent quality of adding the funkiness and party mood at any place instantly.
So, get some glitter and a high-quality glue to do the job. Now throw a dusty layer of glitter at the balloon and let it dry. Hang on the ceiling and see its magnificent result.
Balloons with Personalized Notes, yes, it works……see how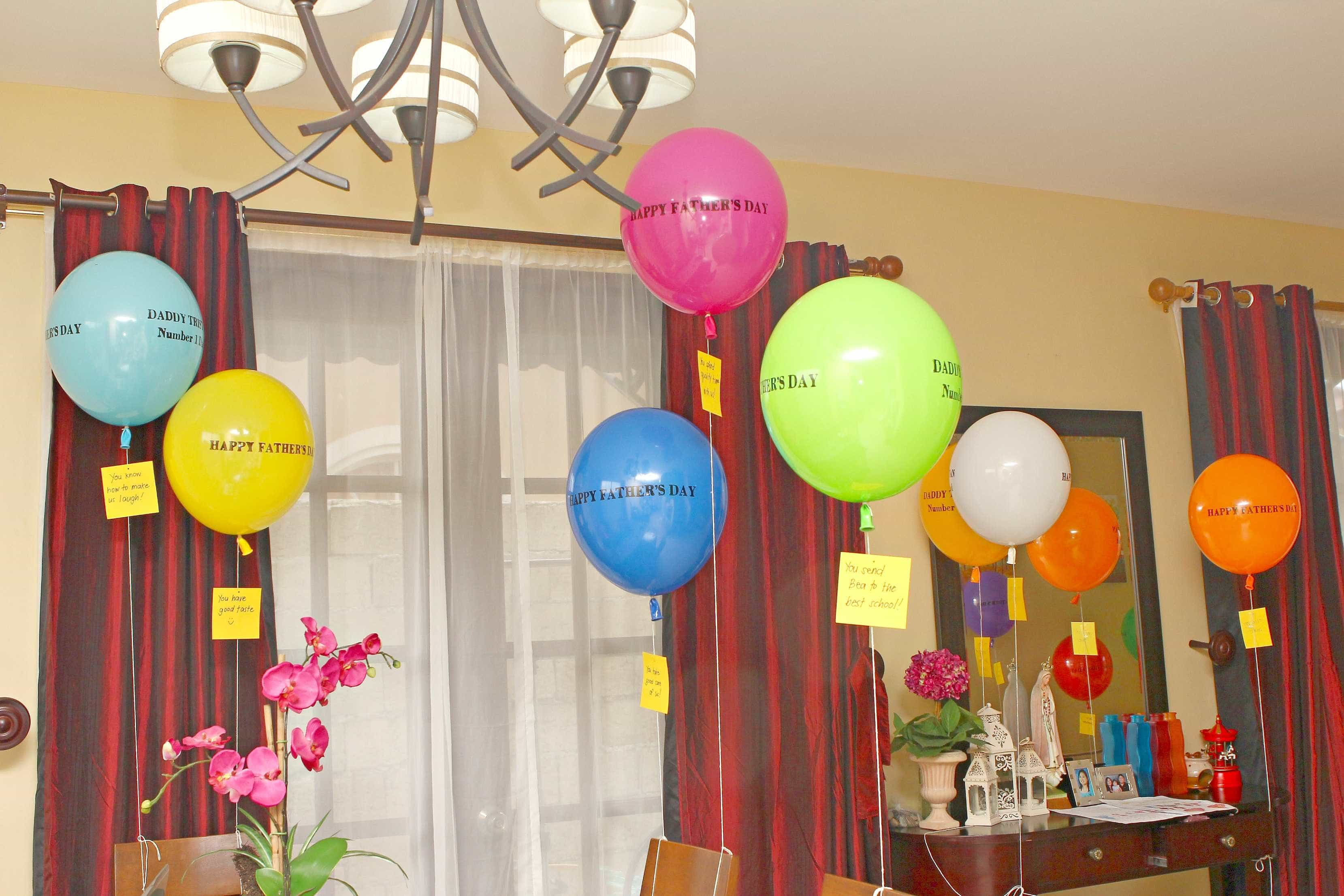 If you prefer to add the charm of personalized messages to your housewarming party or in kid's first birthday celebrations, then use the different colored balloons as a message board.
It only needs a marker and a bit of your imagination to create the perfect personalized messages for your loved ones.
If it's your kid's party, write a beautiful quote for him on a balloon or if it's a housewarming party, then thank all those people who matter most to you.
What…..the Balloon Bottles on Party?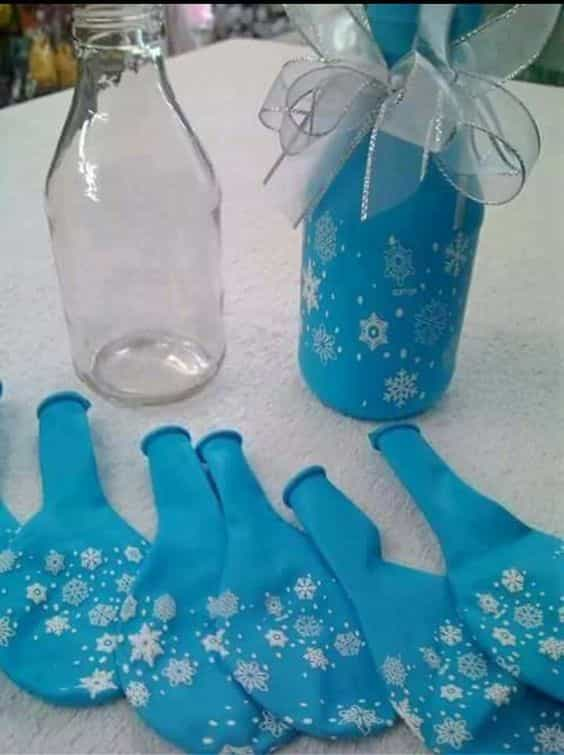 Yes, it's true. Now you can use the balloon bottles decorated beautifully at your party.
How?
Well, …you have to take the old, empty bottles and buy the balloons that have amazing designs and simply get your bottles dressed in those balloons. To add more zing, you can use the frills and laces to decorate the bottles.
Need Designer Balloons, then look at it.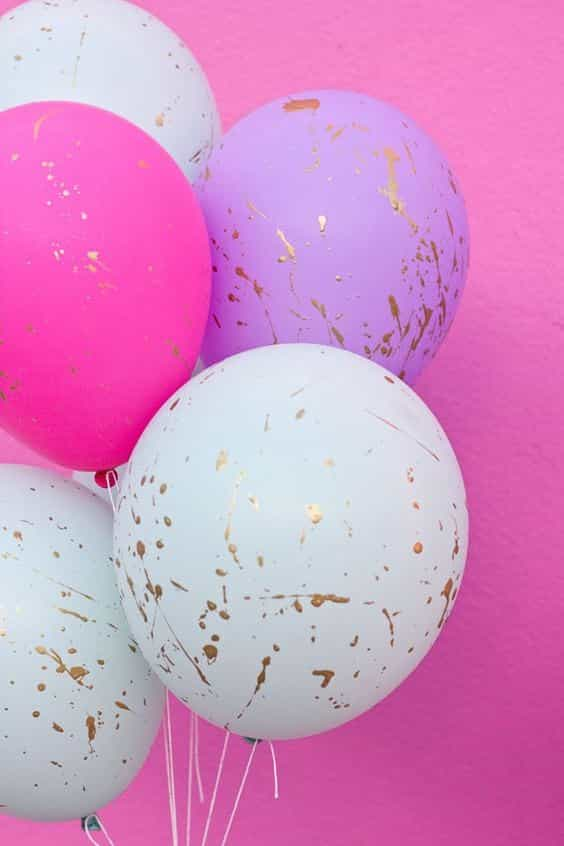 Balloons are such great party accessories that can be used with so much diversification. You can make them glamorous and designer ready look.
See… what you need are the plain white or crème colored balloons, gold color and a brush and you're ready.
Use your master strokes to paint the balloons with gold color in any way you feel right, but make sure to leave some part of it to enhance the effect of gold and add some glitter to it as well.
To sum up, a party without balloons can't be planned. Moreover, you can add the extra zing and liveliness to the party environment by decorating your balloons. As it would take your party ambiance to another level and your guests are surely going to love it, so play with your imagination to get the perfect party look of your balloons.