Elongated noses, stretched out ears, eyes popping off and teeth swallowing up the whole face – Caricatures are such fun!
Let's admit it. Once we take a look at a wicked caricature of a public personality, it is difficult to look at them the same way again! But don't be fooled by their hilarious exaggerations, caricatures may look funny but their messages are anything but.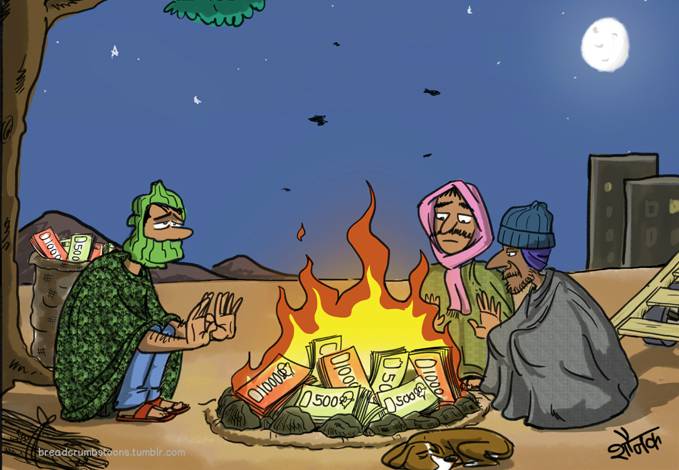 The power of the caricature
In the early 1870s in New York, a powerful politician named William M Tweed controlled the city's government.
While most people were fearful to speak up about his blatant money laundering, a cartoonist named Thomas Nash drew a series of caricatures of him as a greedy man and a pilferer.
The caricatures were so influential that they led to mass protests, tarnishing Tweed's reputation. The result? His party was thrown out of the political scene and he ultimately died in jail.
Renowned British caricaturist Ted Harrison once said, "A caricaturist can choose to either wound or mock a subject with an effective caricature."
How true that is!
From politicians, actors, sportspersons, business leaders to other public figures, no matter how rich or exclusive a celebrity thinks he is, he cannot escape the accountability brought about by the humble caricature's pencil.
History of caricature in India
Art has always flourished in India but it was K Shankar Pillai, a cartoonist extraordinaire, who popularized caricatures in India in the 1930s. Soon after independence, he launched India's first cartoon journal 'Punch' in which he bravely showcased the political happenings of the time with his trademark humour.
Once, after he published a caricature of a tired Jawaharlal Nehru, the first Prime Minister of India is known to have told him "Don't spare me, Shankar."
Thanks to his mentorship, several other talented artists came to the fore like Abu Abraham, Ranga and Kutty.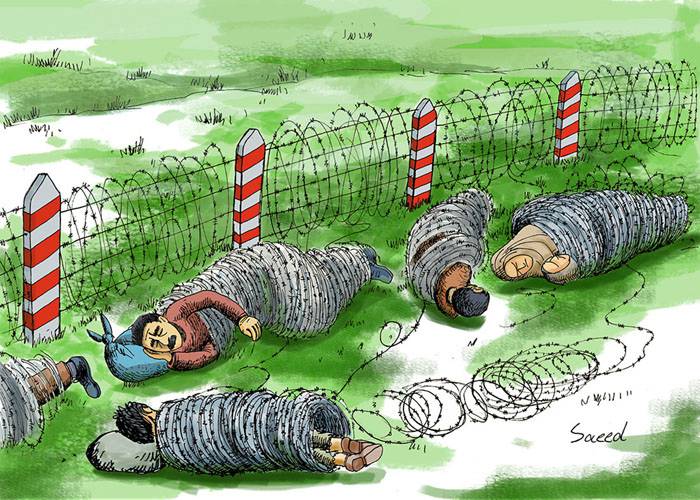 The relevance of caricature in India
In her brilliant and well-researched book, Caricaturing culture in India: Cartoons and History in the Modern World, author Ritu Gairola Khanduri writes that during India's Emergency years, it was Abu's cartoons that stood out as a strong protest against a government that believed in a dictatorship rather than democracy. She adds that the present and previous governments continue to be the subject of caricatures showing that the art is healthy and thriving.
Present scenario of caricature in India
After the golden age of post-independence in India which saw a flurry of illustrated magazines, the caricature as an art form flourished as a 'pocket cartoon'.
R K Laxman's 'You said it' set the benchmark for the whole print industry that continues to carry on the formula.
But thanks to the internet, caricatures are not just restricted to newspapers and magazines and have now transcended across to social media as well.
Through forwards on Facebook, Twitter and Whatsapp, caricatures have received a new lease on life. Instead of just receiving a name credit on print, illustrators like Manjul and Satish Acharya are able to reach the mass audience thanks to their fan following on Twitter. Media group India today has taken it a step future by adding animation to caricatures and producing a series of award-winning 'politoon' videos called "So Sorry". It has also reached the stage where people can book caricature artists for their parties no matter the size of the party, everyone enjoys getting their caricatures.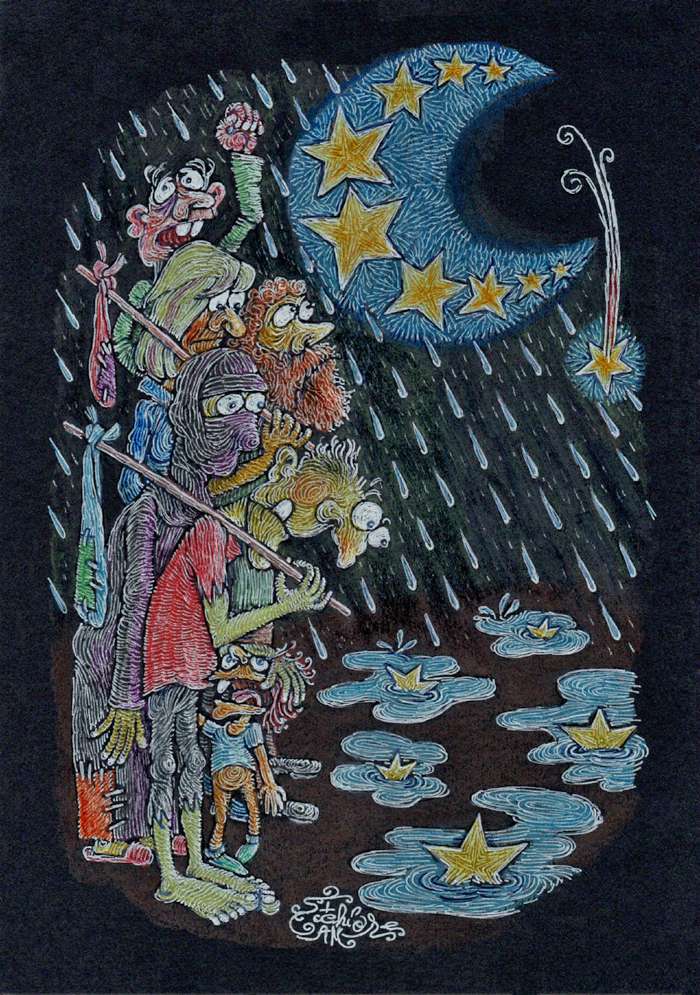 What does the future hold for caricature in India?
In an interview with American Bazaar, author Rita Gairola Khanduri says this is a good time for illustrators in India. This is evinced by the fact that the theme of the President's address on National Press Day in 2015, was 'Caricatures and cartoons as a medium of expression of public opinion'.
Unlike the earlier times, cartoons and caricatures no longer occupy front page status but are relevant as ever.
Formation of the IIC
Recognizing the need for an organized structure to nurture and encourage cartoonists and caricaturists, the Indian Institute of Cartoonists (IIC) was established in Bengaluru in 2001. The institute has launched a one-year certificate course in cartooning in which students will be trained in cartooning basics, comics, caricaturing doodles, political and social cartoons, pocket cartoons and animation. It also has a rotating gallery to display artists' work.
How to be a professional caricaturist?
If a career in illustration interests you, these pointers may help you.
The illustration is a natural skill and many best caricaturists in the world were self-taught. But a degree in Fine Arts from reputed colleges like Sir JJ College of Applied Art- Mumbai, College of Art- New Delhi, Faculty of Visual Arts-BHU Varanasi, will give you a great platform.
Caricature is not just about the drawing. You must be well versed with national and international news, their implications and people in the thick of the action.
Think of the Amul girl, would she be as liked without her puns? A good sense of humour and a clever way of expressing satire is a must have in this industry.
Print, animation, internet or social media- a cartoonist or caricaturist must be adaptable to different formats. They must also be open to moving to newer cities or take up different roles to establish themselves in this highly competitive field.
With its effective reach and mass appeal, it is not surprising that despite technological advancements, the role of a traditional caricature in making people think and question what they are being told is unmatched.