Do Not Miss These Nail Art Trends Of 2018!
Archana Mohan - May 11, 2018
Last year your nails shimmered in denim and marble finish with a good bit of ghoul shadows thrown in.
What fun it was!
This year, as nail art continues to break new ground among artists worldwide, don't hold back! Being bold and (unapologetically) edgy is the way to go in 2018. And the colour of the season? The colour of sunshine, happiness and positivity plus a little zest – lemon yellow.
Here are the happening nail art trends of this year you must check out.
1.Logo nails
Surprised to see this classic 2017 number here? That's because it's still going strong! The models on runway love it, the designers and companies love it, so who are we to complain?
Balenciaga introduced this unique idea with their bold 'B' nails during the 2017 autumn collection for brand recall. This year there is a new element at play - branded patterns.
Love the new Louis Vuitton Flower Tote? Don't just paint an 'LV' for the brand you love so much. Let your nails showcase the monogrammed pattern of the bag too! That's artist and design appreciation both rolled into one!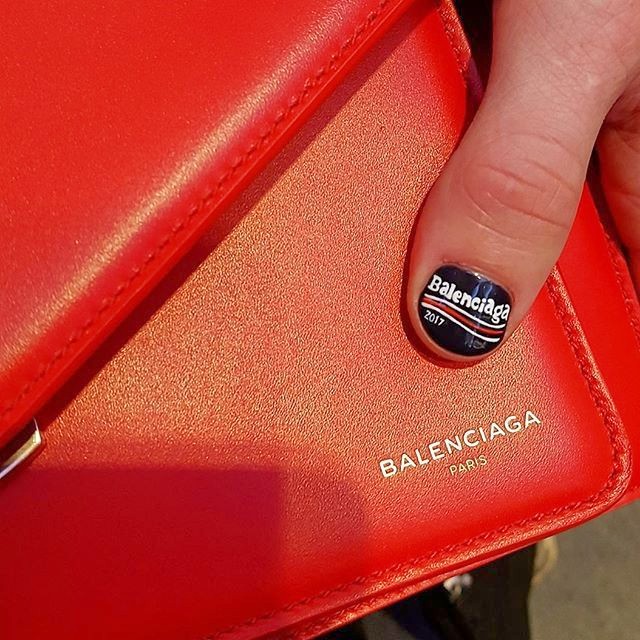 2.Single Lines
Ok, we asked you to go 'bold' so this might seem contradictory, but bear with us.
Debuted on the 3.1 Phillip Lim show, one single metallic line, yes, just one, either vertical, horizontal or even freehand is vowing the cream of the runway. Why? Because it is simple, rebellious and mysterious – exactly what you need when you want your nails to do all the talking. All it needs is a layer of nude polish and one line of metallic black. Just the strike you need this season.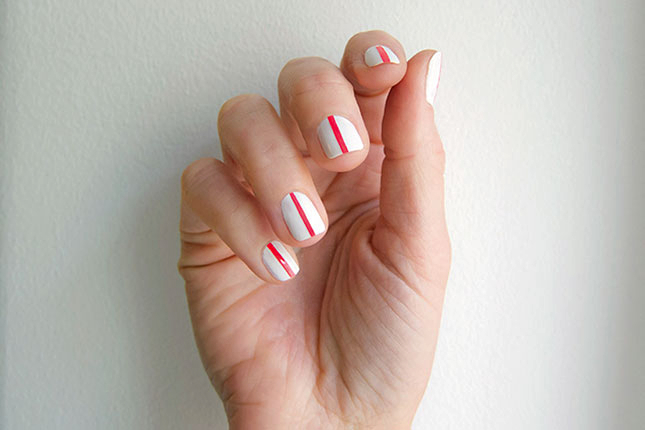 3.Geometric nails
Pantone, the well-known colour design firm has announced 'geometric patterns' as the top trend this year so it's not a surprise that it finds its way into this list. Dynamic, geeky and eye-catching, geometric nail art is one of the top hits on Instagram. If you happen to love pure shapes, you could go for New York's Paintbox nail salon inspired designs like a triangle of foil over a stark white background. Painting in moon cuts and little squares with bold shades without a coat is the preferred trend and you can put in your own variations with sharpened lines using a striper brush.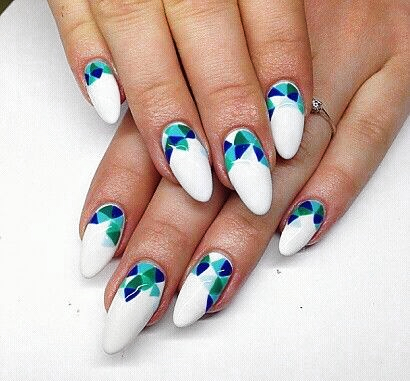 4.Abstract art nails
It may be a smaller canvas but nail painting is as incredible an art as any and this is best demonstrated by abstract art nails. Done freehand, you should ideally establish a bold red or blue two coat polish as the background before using fine nail art brushes to paint in the intricate designs you like. You can brush in loose glitters over transparent polish, top it off with a coat and you're all set! From traditional Japanese leaves, tiger stripes to even five fingers with five different designs, abstract art is about you and your aspirations as reflected in your nails.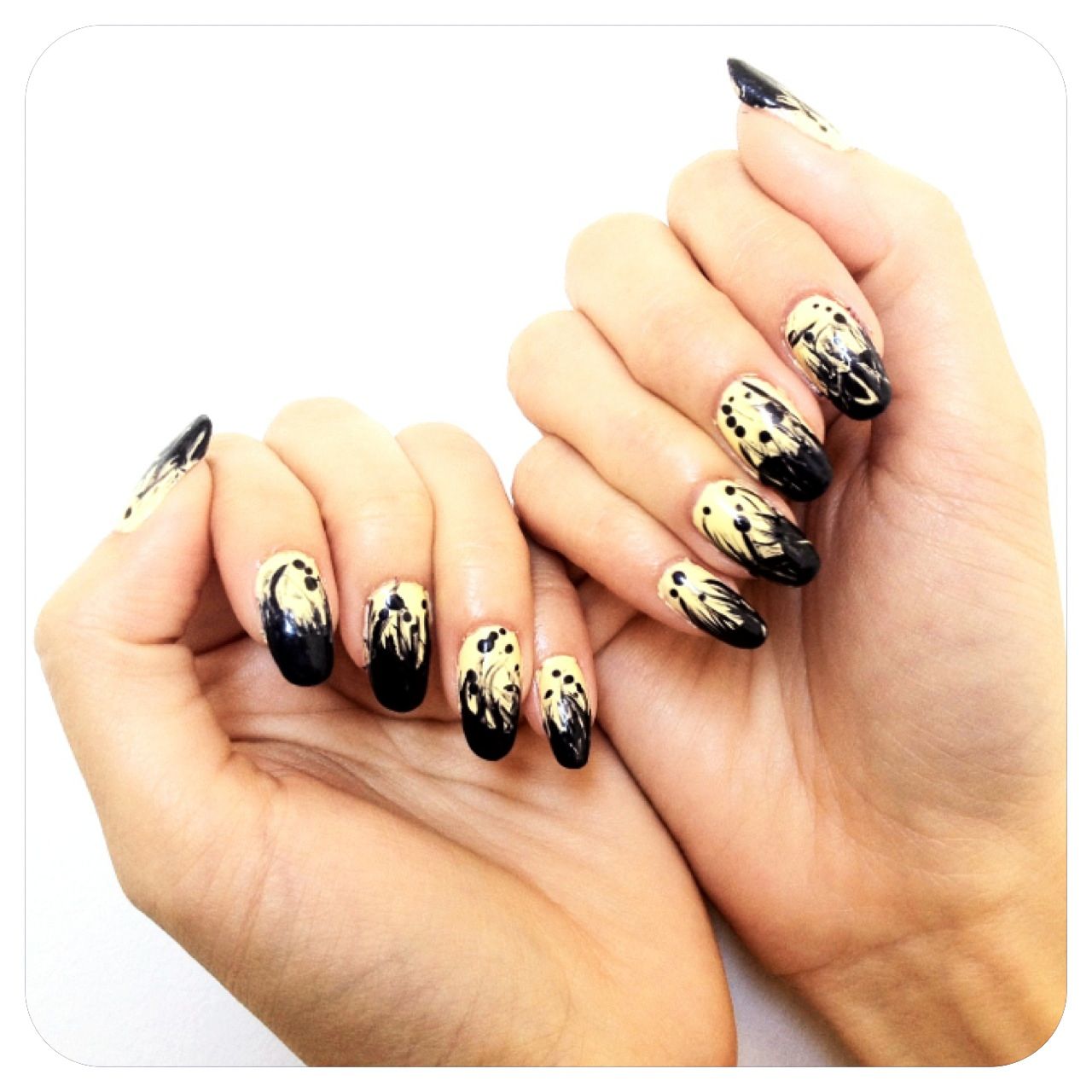 5.3D Nails
When standing out is what you desire, it is 3D (three dimensional) nail art to the rescue. In 2018, the art continues to thrive on the runway with the emphasis now placed on using rare or unique gems, rhinestones and pearls to 'bling' it up. Cute hearts, flowers and bows to remain universal favorites with a new flourishing market opening up for moulds and materials used in creating 3D nail art. Emerald - toned nails with small beads are a big hit as are sea and snowflake themed nail art. An acrylic mixture and good dual toned polish, a nail art tweezer and some small studs for the enhanced effect- those are the ingredients you need for the perfect 3D finish.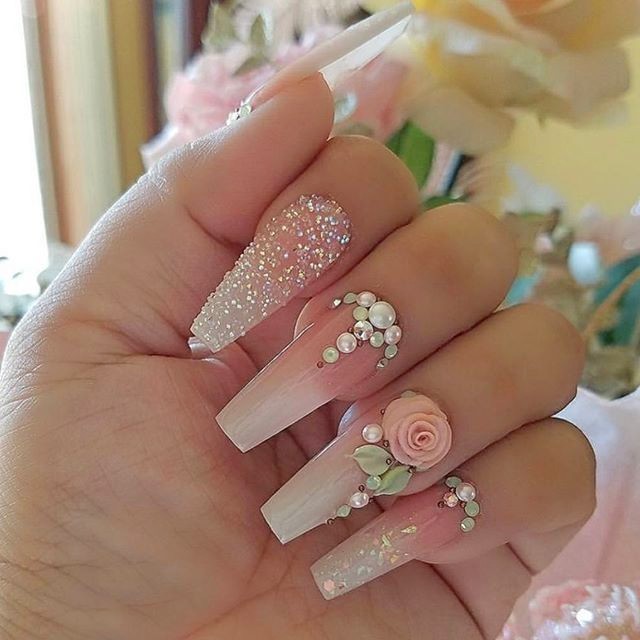 With nail art becoming an extension of an individual's personality, it is no wonder that it has grown from the insides of the humble nail salon to a scorching global multi-million dollar industry. What's next? Follow this space for more.