Get popular, maybe even your own fan club with these cool coin magic tricks
A playing card, a silk kerchief, a hat and even a tiny coin- it's amazing how the most intriguing magic tricks are conjured up in the unlikeliest of props. You may have seen a magician make a coin disappear or double right in front of your eyes leaving you completely clueless as to how it was done. Here's a secret- you can do it too! No rocket science this, just the good old show and tell skill technique called 'sleight of hand'. Try out these smart coin magic tricks you can pick up with a bit of practice.
1.Coin Vanish
You need :
A small coin (like small one rupee coin
A handkerchief
A thin but strong rubber band
With this simple trick you can make a coin seemingly vanish into thin air I front of a crowd. How is it done?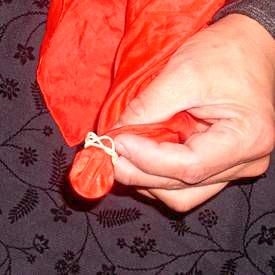 First, put on the rubber band around the fingers of one hand without drawing attention to yourself. Now spread the kerchief over your hand. Some part will be over the rubber band. You can either use your coin or take one from one of your guests and place it on the little pocket created by the rubber band underneath the kerchief. Let go of the rubber band gently and the coin will automatically be secured into the little secret pouch, invisible to others. Wave the kerchief and show your guests how it's done.
2.Coin Vanish Trick 2
You need :
Three coins (preferably older ones with a deep imprint like big 2 rupee coins)
Foil paper
Cut the foil paper into a square and press the coin hard on it so you get a good imprint. Now trim the edges and make it of the same size as a real coin. You can cover all coins with this foil paper and press hard so they all look similar. Put them in a hat or cup and show that there are four coins in all. Put your hand inside the hat and crush the one that's only foil paper and lift the other coins secretly in your hands. Discretely drop the little-crushed paper. Open your hands and voila! There will now be three coins instead of four.
3.Triple The Coin
You need :
Two larger coins
One small coin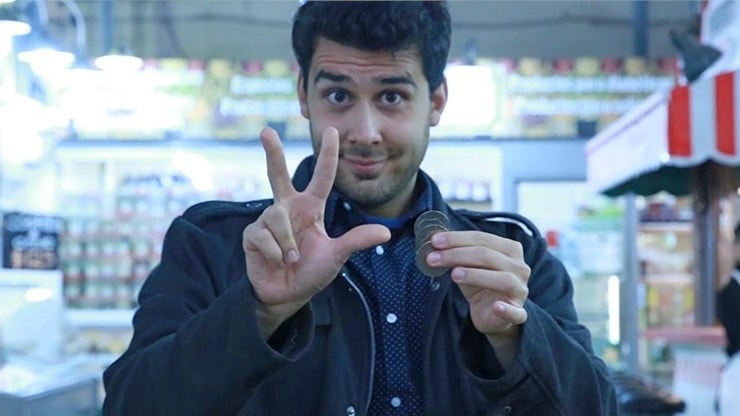 This trick's success lies in its simplicity. You need nimble fingers with this one. First, take the two larger coins and stack them horizontally between your index finger and thumb. Now place the smaller coin vertically against your index finger and thumb in such a way that the other two coins are hidden. When you show your hand to the audience, only the small coin should be seen. Smoothly slide down your fingers and close your palms. When you open them there will now be three coins instead of one.
4. Vanishing Coin With A Cloth
If there is one trick that is bound to be a sure shot hit with your guests, it is this one.
You need:
A glass
Black chart paper
Glue
Scissors
A coin
Cloth
Black tablecloth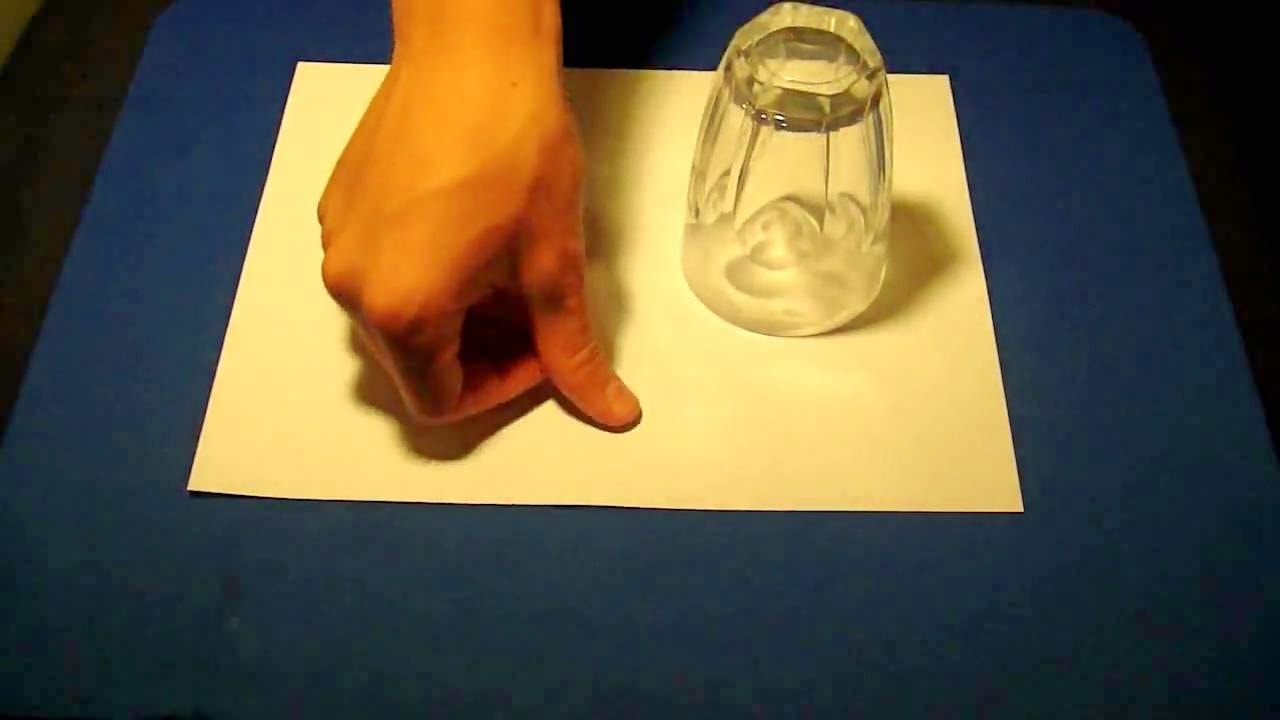 Measure the mouth of the glass and cut it out on the black chart paper. Paste it over the glass's mouth. It will give the illusion of the table being empty when you place it on the black-clothed table. Keep a coin on the table. Then lift the glass with a cloth (this is an important step that helps conceal the black chart paper you have pasted at its mouth) and place it on top of the coin. Remove the cloth and the coin will have vanished! Well, not really, as it will right under that black chart paper but hey! No needs to know that except you, the star magician!
5.Vanishing Coin With A Long Sleeved T-Shirt
You need :
A long sleeved t-shirt with a snug fit
A coin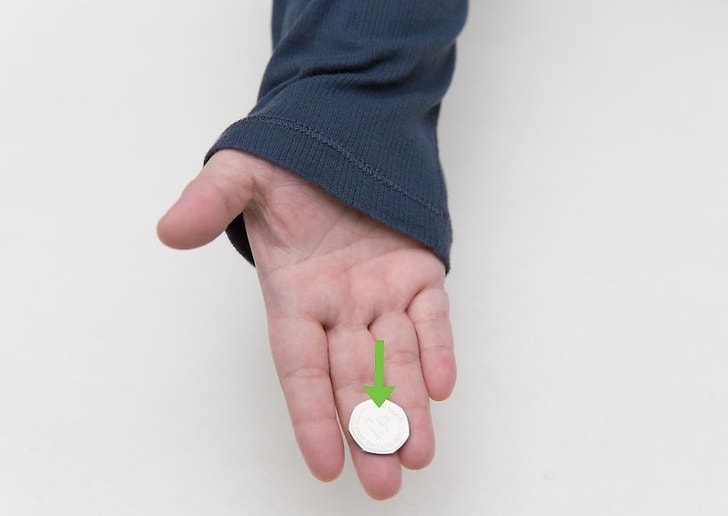 For this trick to work, you need to wear a long-sleeved t-shirt and a face full of confidence! Take a coin and place it on the edge of your palms. Tell your guests you are going to make it disappear. Slightly lift your hand and let the coin slip into the hand of your t-shirt. Show the others you haven't hidden it on your hand and show them your bare arms by rolling up your sleeves. Coin gone! Since you have rolled up your sleeves, the coin will remain secure in the folds of your sleeve.
Now its time to bring it back.
Do a bit of fast reflex and bring down your sleeve, the coin will roll down to your palm. Close your palms swiftly and open them. The coin will appear and with it, many calls to do it once more.
You may be tempted to repeat the trick but don't! When repeated, audience members usually pick up the nuances of your routine and there is a chance they could figure out how you did it. Why spoil the fun for everyone? Take the applause with a bow we suggest and move on to your next trick. Which one would that be? Check out our cool blog at partyone.in for more fantastic magic tricks.