The festival of colors - Holi is celebrated in each and every part of the country. Though it is not the tradition which is followed by few of them, people tend to celebrate it because it is a colorful game and throwing colors to family, friends and even sometimes the strangers are really fun, and you get this opportunity only once in a year! The colorful festival is also known as Holika Dahan, Kama Dahanam and in some parts, called as Rang Panchami. Many of us are not aware of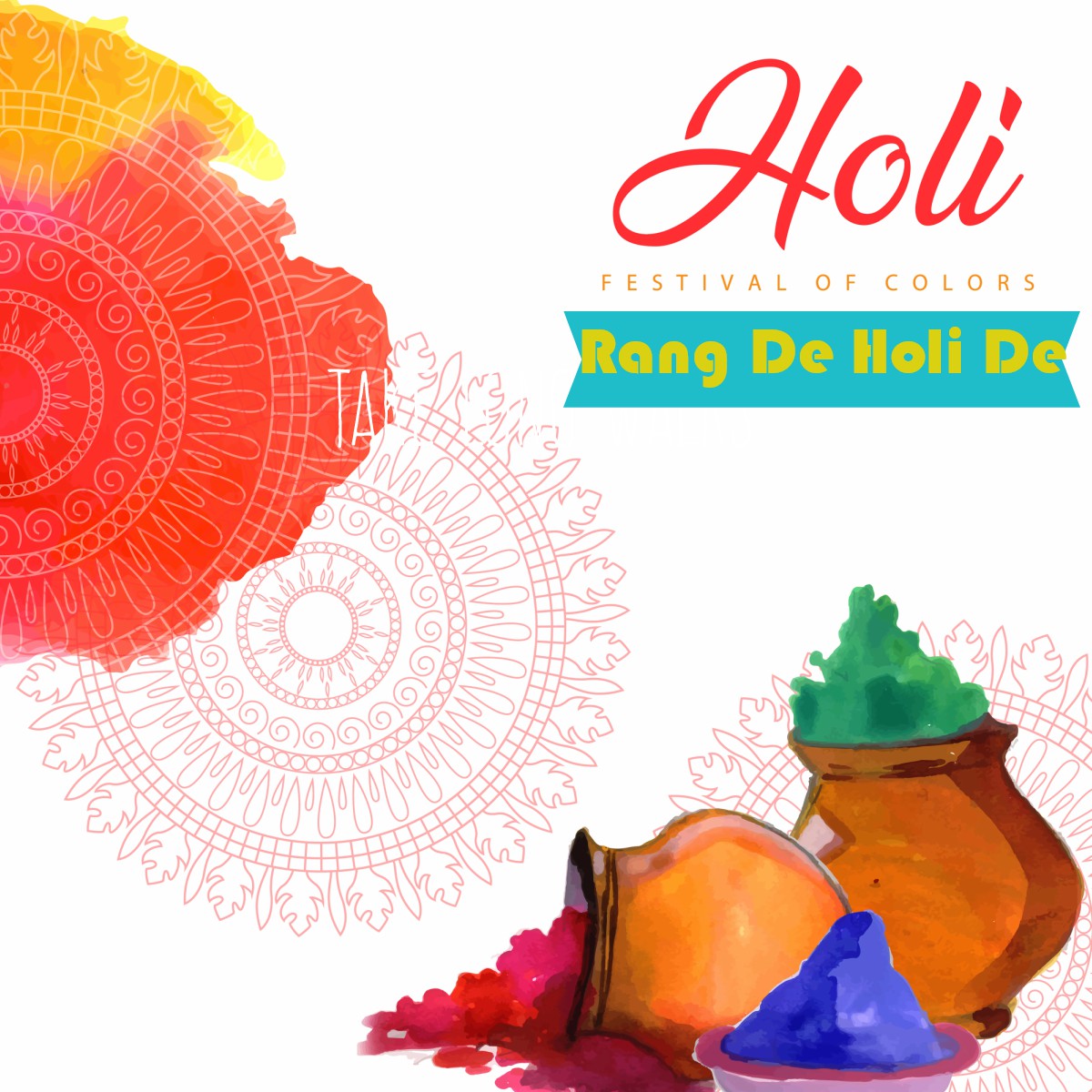 the history or the main reason for why do we celebrate Holi! Let's have some insight on this before we jump to the current celebration mood… In ancient days, people had a belief that burning off all the wood and combustible materials in a bonfire is a sacred ritual and they also symbolized it as the victory of good over evil. And on top of that pyre, they would place an effigy to signify Holika who tricked Prahalad into the fire. And after this event, they would have all the delicacies such as gujiya, mathri, malpuas etc. Most probably, at or after sunset on the eve of Holi the pyre is lit in the significance of Holika Dahan. In south India, there is a tradition to worship and make offerings to Kamadeva, the love god of Indian mythology.
Holi is all about freeing our inhibitions and feeling the love. Each and every color has a unique emotion and manifests the spirit of the festival. Great food and awesome music add a ton of energy and vigor to the event.
• In Gujarat, it is celebrated for two days- the 1st day they offer raw coconut and corn to the fire and on the second day, they celebrate Dhuleti by sprinkling colored water and applying colors to each other.
• In Uttar Pradesh, there is a place called Mathura which is the birthplace of Lord Krishna. People in this region celebrate it as Lath mar Holi in the holy compound of Radha Rani temple. This tradition is actually very different, women beat up the men with sticks while the men have to protect themselves with the shields, which is actually fun.
• Kumauni Holi in Uttarakhand is a pure musical affair. They celebrate it in different forms like the Baithki Holi, Khari Holi and the Mahila Holi. People sing songs with a touch of spiritualism, melody, and fun. These songs are essentially based on classical ragas. And the colors which they use to splash on each other are also the extract of flowers, ash, and water.
• Holi is known as Phaguwa in Bihar. Even here, they follow the legend of Holika and then smears each other with the color as an indication of greeting.
• In Karnataka, on "Kamadahana" night, all the wood is put together and burnt together and they also prepare delicious food on this eve. In some parts, they also perform this folk dance called "Bedara Vesha", which is actually performed during the nights five days before the actual day.
The list of explaining the various innovative and creative ways of celebrating Holi is never-ending. The ultimate overall agenda is to enjoy and play with colors, apart from the traditions and customs that people follow. And now, let's come to the present-day celebration. In this techie world, attending the Holi events is a fantasy for the young generation. There are so many events like open-air parties, pool parties, live dhol, and rain dance etc where you just have to pay and rest is taken care from the event planners. When spring is in the air, colors cannot be left behind!!! Holi is just about to hit the date, and if you are not yet set to have a colorful one- you are just wasting this year. So, never fail to have a cheerful Holi this year! Let's all have a bright and colorful life, and Holi is just exactly signifying this thought!