Wouldn't it be great if you throw a surprise theme birthday party for your little one as he has outgrown his crib sessions?
Now your kid prefers to explore things on his own, and you are enthusiastic about making his birthday an impressive one by choosing an alluring theme birthday party.
Well…if you feel like having no clue about the birthday party ideas, then don't worry as you can choose from a lot of options for birthday party themes to celebrate your kid's birthday party.
So, stick with me here to explore different birthday themes for your kid's special day.
1.Best Theme for Girls - Frozen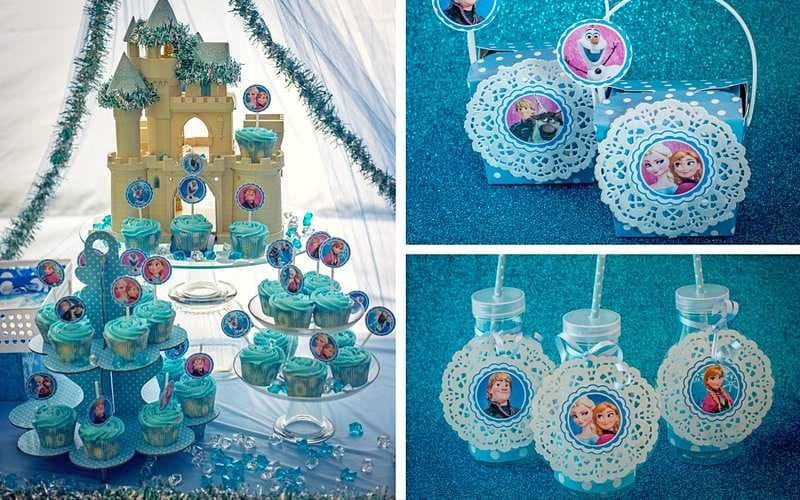 You need to plan a birthday theme for your little angel; our top recommendation would be Disney's Frozen theme.
It would be great to dress up your little girl as Princess Elsa and have everything in the birthday party that revolves around this theme.
Be it your invitation cards, banners, wall posters, balloons, eye mask, the face mask of Elsa and Anna along with the theme caps; you can utilize the Frozen theme perfectly well.
Also, you can incorporate the cutlery that has got the Frozen theme like party plates, paper cups, plastic mugs and most importantly, the birthday cake.
2.Best Theme for Boys - Spiderman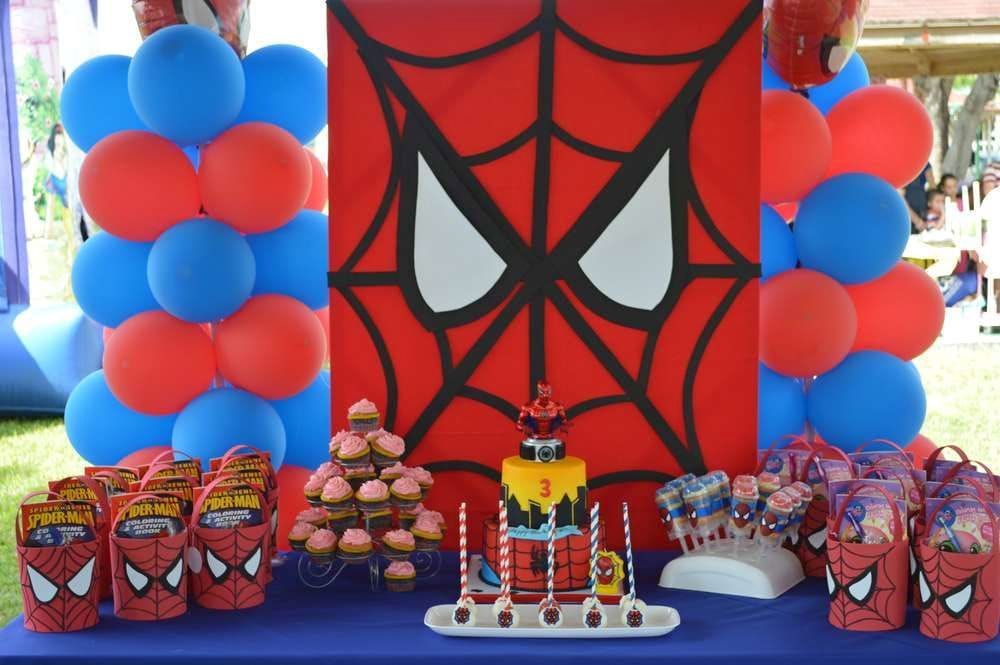 Your little one is extremely active and makes you run after him all the day long. So, it would be great if you choose a Spiderman theme for your young boy.
You can allure your little guests by choosing the Spiderman invitation cards and envelopes along with Spiderman banners, wall posters, the bright red colored balloons.
There can be an addition of thrill and excitement to the birthday party by having the Spiderman eye mask with caps.
What's more interesting is that besides having the Spiderman inspired theme cake, you can also decorate the tables with Spiderman table cover and can put up the fantastic party food in Spiderman inspired party plates, paper cups, and mugs.
3.Best Activity Theme for Girls - Hannah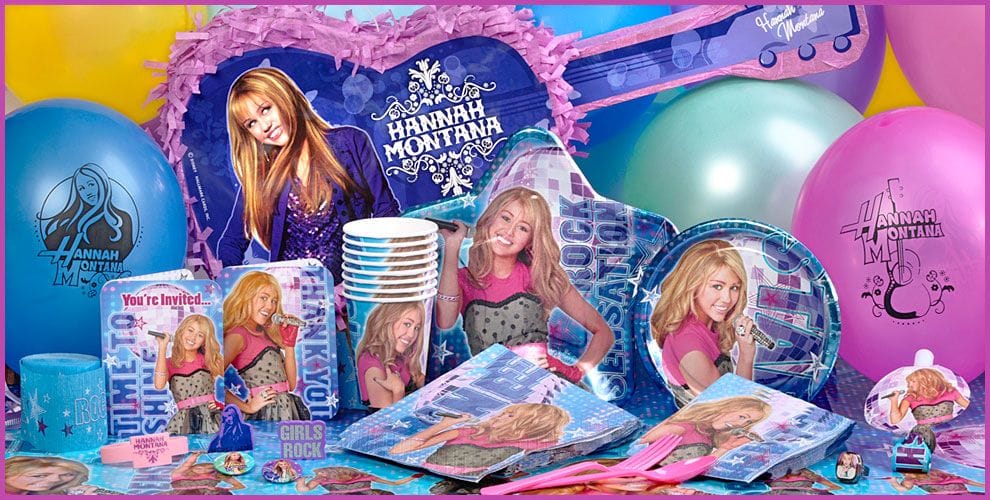 Your little kid is fond of singing and dancing, so there can't be the best birthday party theme than Hannah Montana.
What's more exciting is that all the kids can come in their pop star avatar that would add an incredible sense of fun and celebration in the birthday party.
You can add excitement to the party with Hannah birthday caps, hand fan set, and metallic red balloons.
The Hannah inspired table cover with the entire cutlery ranging from plates, cups, mugs and tissue paper would make the party a real celebration of your little star kid.
4.Best Activity Theme for Boys - Pirates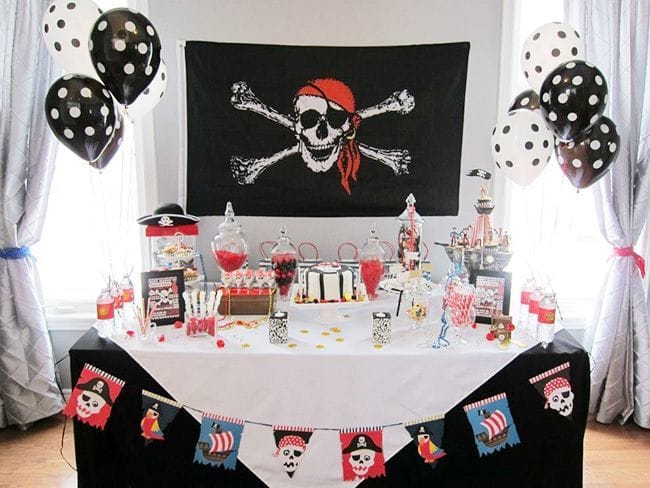 Your little kid is always excited about exploring different things and has a keen observation.
So, you can surprise your little one with the Pirates theme for his birthday party. It would also sparkle the environment of the party with the Pirates paper cutouts with balloons, invitation cards, Xinga yellow colored balloons, birthday flag bunting, caps.
Moreover, the excitement and fun can be doubled using the dangling pirate swirls, pirate paper horns, with the food served in the Pirate theme inspired cutlery.
All the children can enjoy with Pirate paper tattoo sets to look like the real pirates.
5.Best Theme for Unisex – Underwater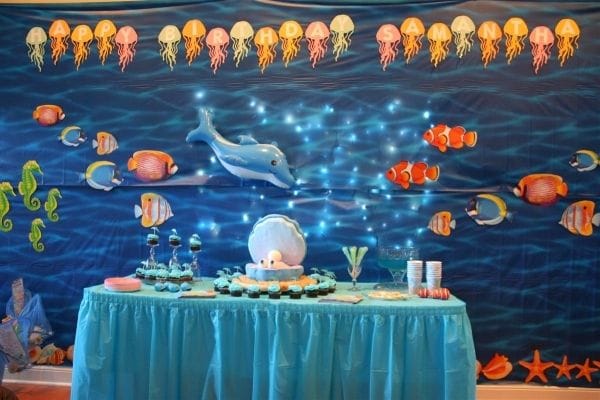 Your little one is a water baby and loves to spend time in the pool that makes the underwater theme the most preferred birthday party theme for your kid.
Here you can arrange the pool party with all the adventure using the underwater paper and balloon dangler, water balloons, underwater eye mask, underwater dangling swirl set, party banners and invitation.
Make your little one's party more memorable with underwater theme party plates, cups and incorporating the party popper as well.
To sum up, the kids birthday party ideas need to be unique and must be appealing to the kids at large.
So, you need to figure out what your kid's preferences and interests are and what he particularly loves to do.
It would help you to choose from a wide range of birthday party themes mentioned above, along with the themes like that of Superman, Nemo, and Mickey Mouse, Minnie Mouse, Dora and many more.
In all, you would be able to host a memorable day for your kid and the entire family as well.