Simple Fireless Cooking Recipes For Your Child
Archana Mohan - May 22, 2018
If you have been spending a fortune to engage your kids at a summer camp this vacation, this is for you.
We know a place that teaches your child the basics of mathematics, chemistry and botany along with life skills like teamwork and patience. What's more, it's free!
Intrigued? We are talking about your kitchen!
When you involve them in the preparation of a meal, kids as young as four can learn about food groups, nutrition and improve their motor skills like no other activity can.
Here are some simple fireless recipes you can try with your child that are safe and delicious.
1.Fruit Popsicle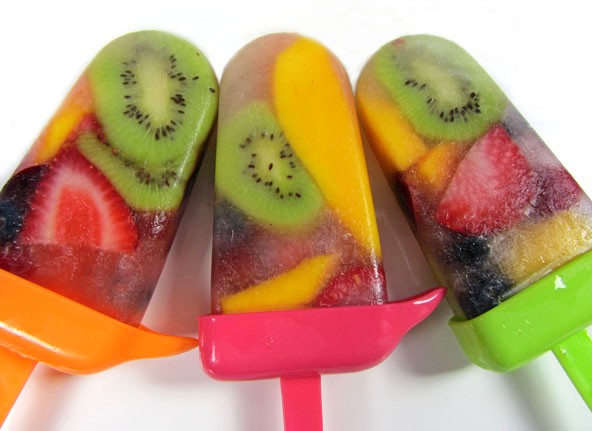 Beat the heat with a homemade fruit popsicle.
You need :
Popsicle mould
200 ml apple juice
A thin piece of apple
2 thin sliced grapes
3-4 pomegranate pearls
How to make :
Fill the mould with the fruits and apple juice. Keep them in the freezer overnight. Your delicious ice candy will be ready the next day!
2.Khakhra Pizza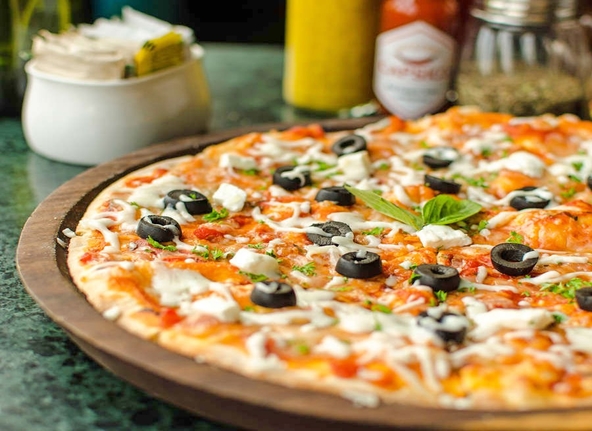 Kids love to order crispy thin crust pizzas but the methi khakhras made lovingly at home by grandma remain untouched. Remedy that with this fun recipe.
You need :
One crispy methi khakhra
Tomato sauce
Chopped onions, tomatoes, boiled corn kernels, olives (optional)
Oregano, salt and pepper
1 tsp lemon juice
Cheese cube
How to make :
Spread tomato sauce on one side of the khakhra. Sprinkle tomatoes, onions, corn and olives. Make sure not to overload. Season it as you like. Grate a thick layer of cheese on top. You can keep it for a minute in the microwave oven if you like or serve as it is.
3.Strawberry Crackers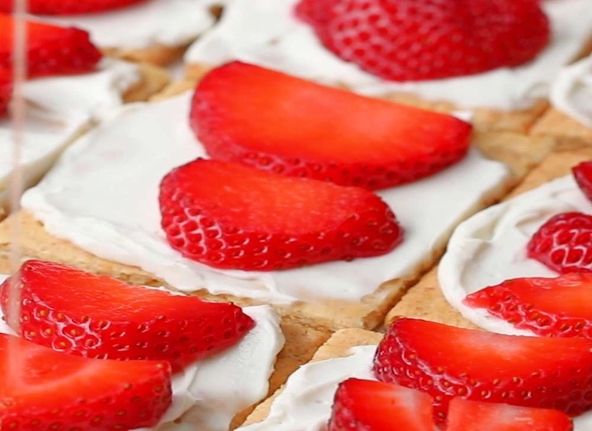 Have a preschooler who loves to hang out at the kitchen? This is perfect for him.
You need :
Salted crackers
Chopped strawberries
Fresh cream
How to make :
Spread the fresh cream on one side of the cracker and add in the chopped strawberries. Close it with another cracker and voila! A delicious and healthy snack is ready.
4.Sprout Chat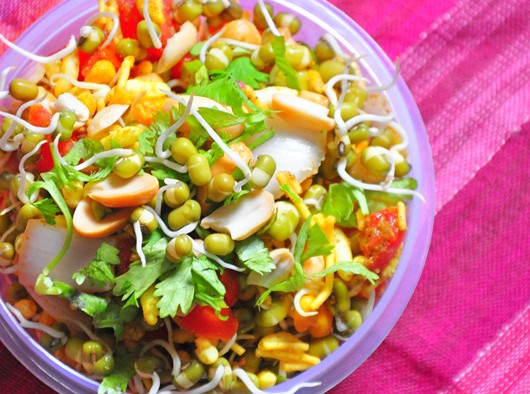 Get the power of protein with this perfect evening snack that is way better than processed junk food.
You need :
Moong dal sprouts
1 Onion
1 carrot
Salt and pepper
Coriander leaves
½ tsp lemon juice (optional)
How to make :
Wash the sprouts well and add finely chopped onions and grated carrot to it in a mixing bowl. Add chopped coriander, a hint of salt and pepper, lemon juice and toss it well. That's all!
5.Milkshake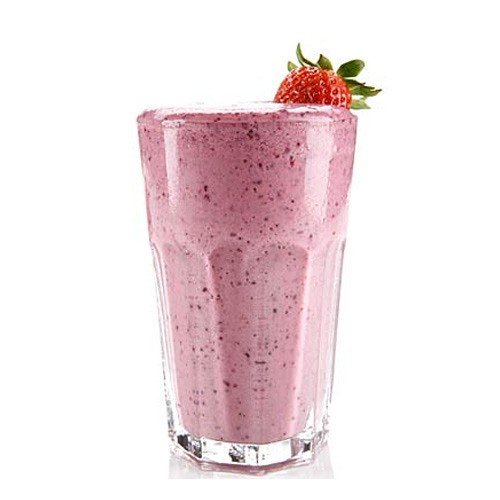 Cool yourself down with a refreshing milkshake made at home. Your kids are sure to come back for second helpings!
You need :
A glass of milk
Fruit of your choice like strawberry, mango or chikoo or overnight soaked almonds
Sugar
One scoop of ice cream (Any flavour)
How to make :
Pop the milk, fruit, a spoon of sugar and ice cream into the blender for a round and your glass of frothy goodness will be all set.
6.Marie Biscuit Cake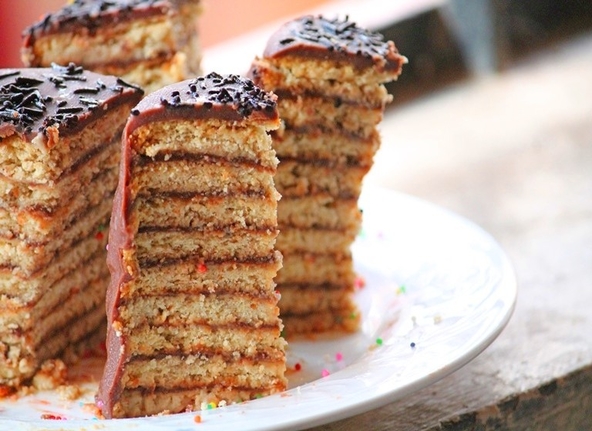 Let the humble Marie biscuit show you what it is capable of. This unique cake doesn't even need an oven to bake.
You need :
A packet of Marie biscuits
3 tbsps of butter
4 spoons of sugar
125 ml milk
1/4th cup of chocolate sauce
How to make :
Grind the biscuits into fine powder in the blender. Take a mixing bowl and add the biscuit powder, butter, sugar, milk and chocolate sauce and whisk it well. Pour the mixture into a cake pan. Deep freeze it for half an hour then move it to the fridge for an hour. Sprinkle powdered sugar, sprinkles or chocolate chips if you like and cut them into bite size. A sure shot hit with your kids and their gang of friends too.
7.Sweet Corn Salad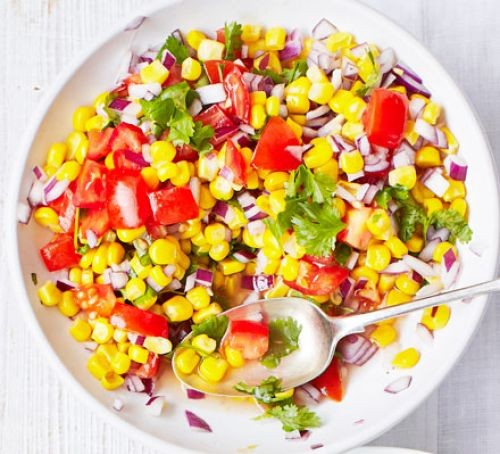 The tasty kernels of sweet corn are not just fun to eat but also provide vital antioxidants and dietary fibre to the body. The best part? You can make this recipe blindfolded. Yes, it is that simple, making it perfect for little chefs.
You need :
Fresh and boiled corn cobs
1 Onion
Coriander leaves
Finely chopped almonds/cashews (optional)
Salt, pepper
1 tsp lemon juice
How to make :
Take a mixing bowl and add corn cobs, finely chopped onion, coriander leaves and dry fruits. Sprinkle some salt and pepper and squeeze in a few drops of lemon juice. Toss it, mix it well and feast!
8.Bread Bites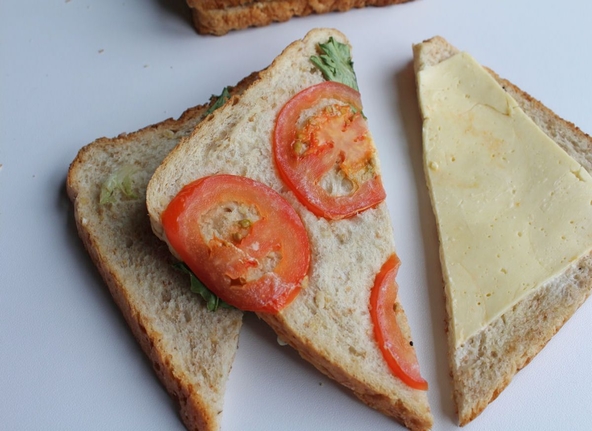 Bored of the standard bread and jam or bread toast? Here is an innovative recipe to draw your kid's attention towards the kitchen.
You need :
Bread slices cut in palm size circles
Spring onions
Basil leaves
Sliced olives
Ripe tomato
Cheese Slices
Oregano
How to make :
Put chopped onions, olives, basil leaves and diced tomato in a mixing bowl. Mix them well and let them rest for 5 minutes. Place the mixture on a sliced bread, add in a cheese slice and close it with another bread. Don't forget to take pictures!
Cooking is not just an essential skill but also one of the best ways to bond with your child. A meal made with love says more than a thousand words can so put on your apron and get cracking for this fun summer activity!